Ecosystems in La Lancha, Nayarit
Cocodriles and Mangrove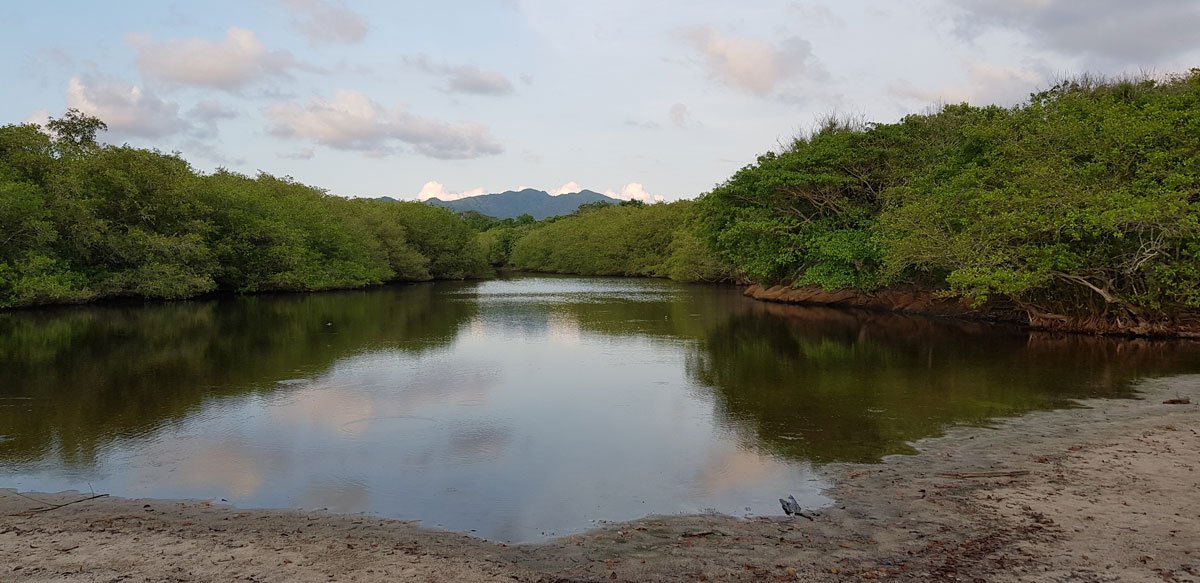 Mangrove swamps are unique ecological communities that link freshwater and oceanic ecosystems and host a rich diversity of animal species. A mangrove commonly refers to two different things: a tidal swamp ecosystem found in tropical deltas, estuaries, lagoons or islands, and the characteristic tree species populating this ecosystem (with roots that have a complex salt filtration system and ability to adapt to harsh conditions). Its purpose is to filter, protect, and maintain the quality of its natural habitat.
In Mexico, there are four types of mangroves depending on their root systems and functions: Red, White, Black, and Zaragoza o Botoncillo, of which some tolerate up to 70ups. Each one provides different natural and commercial resources.
Mangroves develop important ecosystem functions. Perhaps the most important role of mangroves is that they protect vulnerable coastlines from flooding. They hold soil together and prevent coastal erosion as well as shield inland areas during storms to minimize destructive impact. They biologically filter the quality of water creating opportunity for diverse forms of wildlife (trees, fish nurseries, birds, and reptiles) to thrive. Mangroves also are studied and known to break down pollutants and play a large role in the capturing and storing of carbon.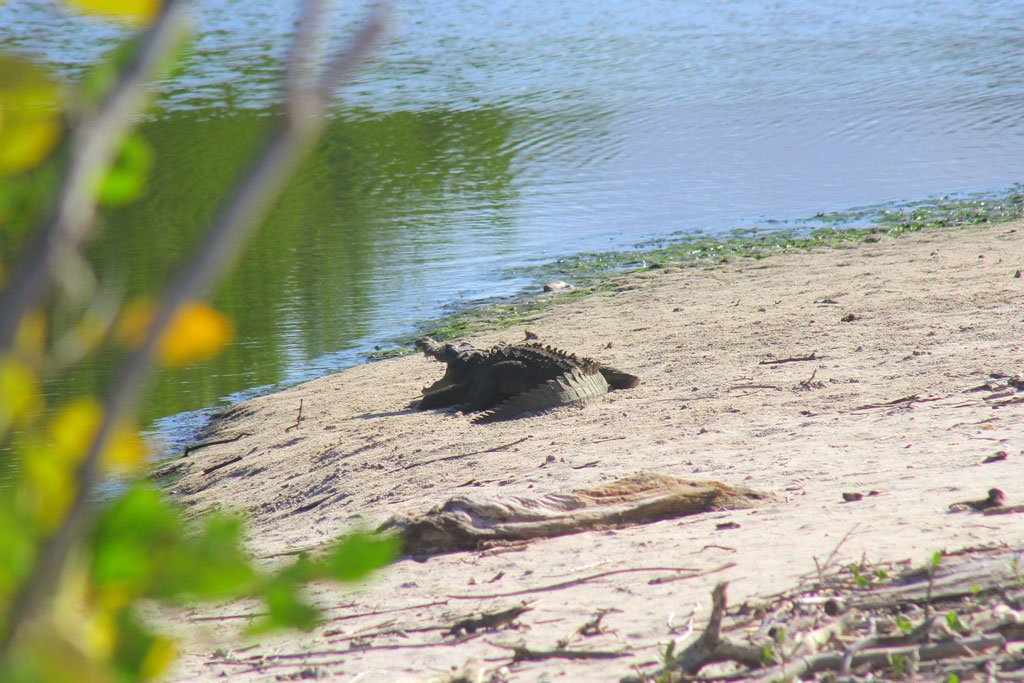 Mexico is divided into 5 regions where mangroves can be found: the North Pacific, Central Pacific, South Pacific, Gulf of Mexico, and the Yucatán Peninsula. The state of Jalisco located on the Central Pacific coast has had the greatest loss of mangroves with 8,098ha from 1970-1980 to 2,201ha by 2010, thus losing more than 70% of its territory.
In Banderas Nayarit Bay, there is an important extension of these mangroves located in front of our office in Punta de Mita leading to a special virgin beach "La Lancha". Standing out in their size and beauty, these tropical trees house impressive exotic plant and animal life. Crocodiles, a common species found inhabiting this region, have lived here many years before this land was discovered. This is contrary to the idea that crocodiles were introduced to this area. Crocodiles utilize this area for all aspects of their life cycle including feeding, breeding, and rearing young.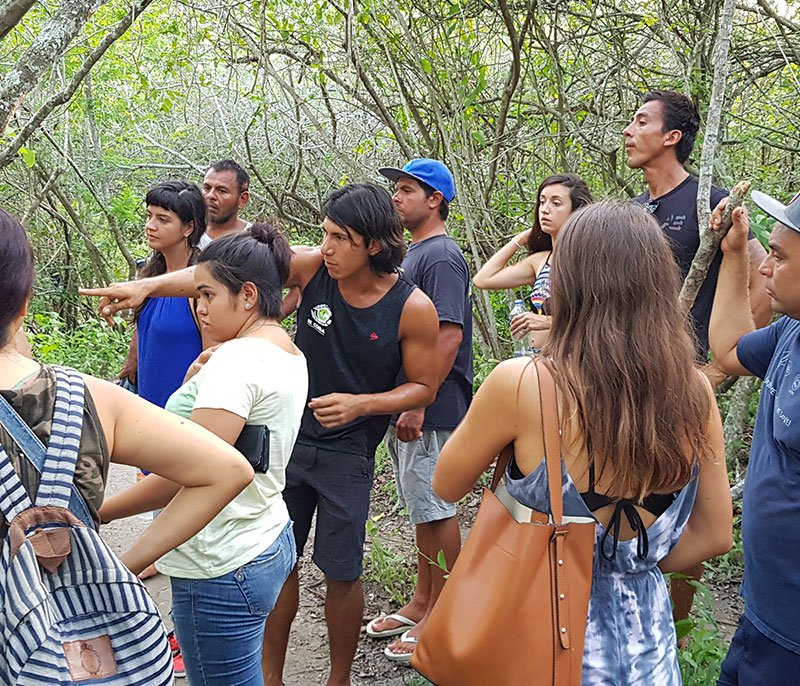 WildMex is an adventure company that cares about nature and the life it creates and sustains. Nature is our home and we take various actions to raise awareness of the care and responsibility necessary to protect it. It is our partnership to these ecosystems that allow us to enjoy and share its energy and purpose.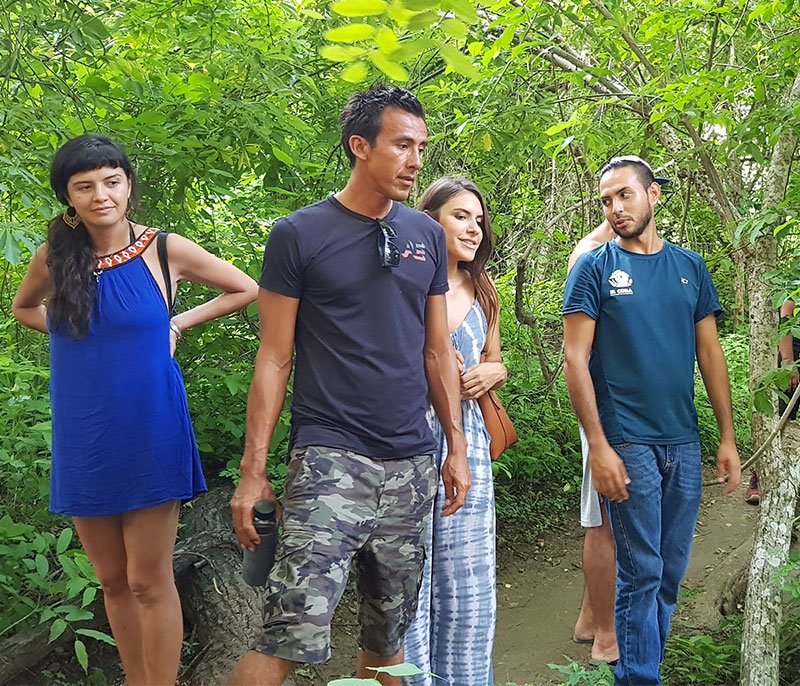 On Thursday, August 15th 2019, a collaboration took place with friends from the Sanctuary of Crocodiles 'El Cora' who explained the importance of mangroves, their functions and benefits of its diversity, as well as focusing on the facts and myths concerning crocodiles to be able to better understand them. After the discussion, a tour was given where people were able to have a greater and more personal experience with the mangrove and its unique plant and animal wildlife species.
https://www.biodiversidad.gob.mx/ecosistemas/manglares2013/extensionDist.html
https://creho.org/humedales/tipos-de-humedales/