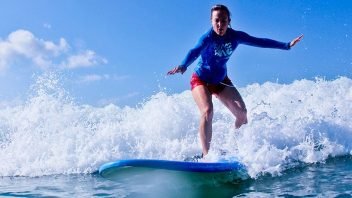 Enjoy the thrill of catching a wave for the first time or improve your surfing by taking a surf lesson in Punta Mita or Sayulita. Learn to surf at the best surf school in Mexico…
Take a Surf Lesson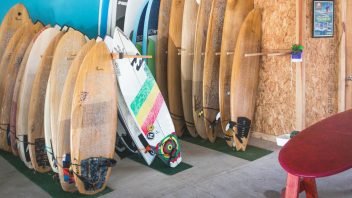 We provide the best surfboard rentals in Sayulita and Punta Mita, with over 300 surfboards to choose from…


Go to Rentals
Get ready for the surf trip of a lifetime with WildMex!
Kalie Christian
2022-02-16
Could not give a greater review! They got me in last minute for a lesson and it was the best experience! All thanks to Renato for the tips and tricks and getting me to actually surf a real wave! Great convos as well!
Rebecca Hammett
2022-02-16
I can't say enough good things about my experience with WildMex! I have never tried surfing before, and I'm so glad I chose them for my first experience. My instructor was Octavio and he took excellent care of me, I feel lucky to have been paired with him. I learned so much and successfully rode waves on day 1! We went to several surf spots based on the conditions and our skill level, and I always felt safe. I have always loved the ocean, but I appreciate it so much more now with a new skill and tons of new knowledge. Thank you!!
Ashleigh Thomas
2022-02-02
We loved WildMex Surf School! We had 8 kids between the ages of 6 and 11 do the 2 day surf camp and they were very nervous before we started. The instructors were amazing and made the kids and us parents feel very comfortable with the whole thing. The kids were so excited once they started and every kid was up surfing within a couple of waves. The instructors put the kids safety first and were so knowledgeable and encouraging. I can't say enough good things about this group of people, if you or your kids want to surf you need to go through wildMex!
These people were great -- a bike had a minor issue it was taken care of immediately. They were friendly, competent and helpful. The bike was well suited for the trail.
I really enjoyed my classes. I am a complete beginner and Renato really knew what he was doing. He made sure I was in the right spot to catch waves. As I improved, he gave me tips on how to know the best spot to catch a wave and when to be extra careful (if there was a rock or something). All the surf instructors seemed to get along great, which is also a plus. It's nice to know that I paid for lessons at a place where there seems to be a positive work culture:) I'm hoping to return and bring my cousin with me next time. 10 outta 10 would recommend!
Christine Cutter
2021-12-26
Wildmex is a fantastic company. Their customer service and communication was outstanding. We had paid for a private 5 day surf camp lesson where we had the shuttle pick us up and drive us down to la lancha. Our first day of the surf camp my cell phone never adjusted the time to Puerto Vallarta time so we missed our shuttle. I called Yavel and she was so helpful and understanding. She told us to go to Sayulita and take out the surfboards for a few hours. While we were in Sayulita, the staff members gave us more ideas on what to do like hike from Sayulita to San Poncho. The next day of our surf camp we made the shuttle and made it down to the Wildmex headquarters. Roberto was our instructor and he was so thorough with his lesson. The waves were small. My partner and I decided we didn't need the surf camp lessons. Yavel was great in helping us change our package. She made sure to go through the pricing and gave us a refund for the difference of surf camp to just renting boards with the shuttle service. Wildmex is a great company with amazing staff and service. We will definitely use them again and I think we will add mountain biking and hiking packages to our surf trip. Thanks again for such a great time.
Farias Technology
2021-12-14
Everything was perfect, the staff was very kind and patient. It is more than a surf school, it is a family.
Google rating score: 4.6 of 5, based on 110 reviews
Surf at La Lancha Beach, Punta Mita
Wildmex can take you there! Sayulita - La Lancha Shuttle Service
Our WildMex Team is comprised of skilled, professional and friendly instructors, all of which share a deep love for adventure and a commitment to preserving and bettering their surroundings. Come on an adventure with us and leave with diverse friends, unforgettable memories and newfound abilities that will last a lifetime!
Join us for a surf lesson in Punta Mita or Sayulita, take a hiking tour through the jungle to discover Monkey Mountain, or go on a Snorkel Safari in the beautiful Islas Marietas and the hidden Beach of Love. And if you're looking for an adrenaline rush, don't forget to try out our Mountain Bike tours in Sayulita! Whatever your taste for adventure may be, we can make it happen!
Surfing lessons are available for all levels, with special introductory courses for beginners. We also run 'surf camp' courses over several days for those who want to focus on improving their surfing, which can be organised with or without accommodation.
---
Looking for a family surf vacation or Surf Lessons in Punta Mita or Surf Lessons in Sayulita?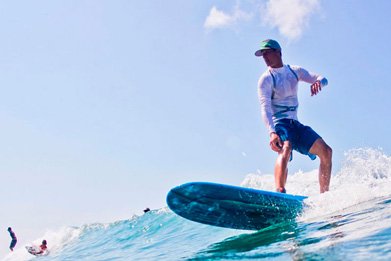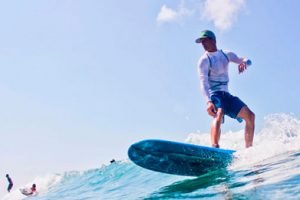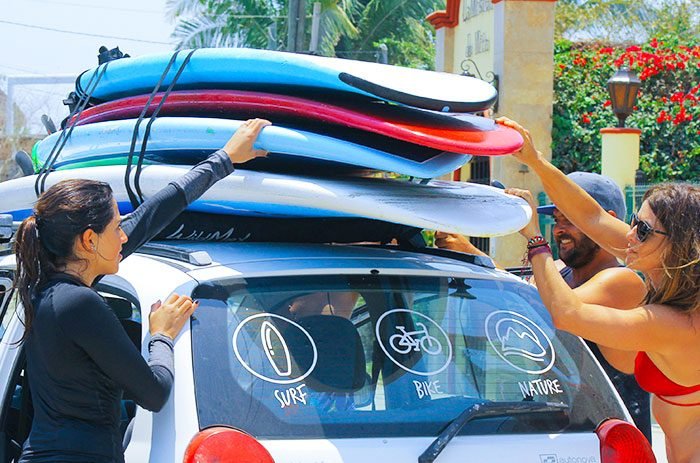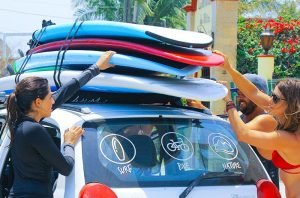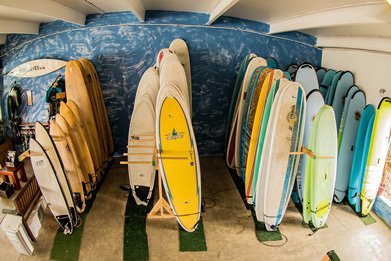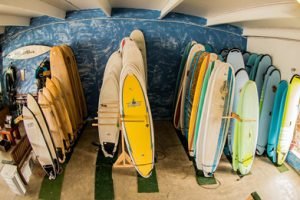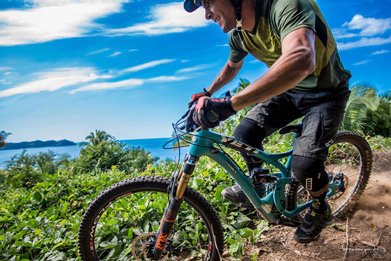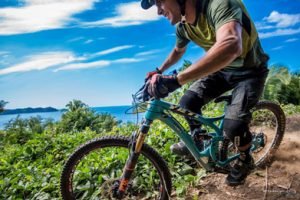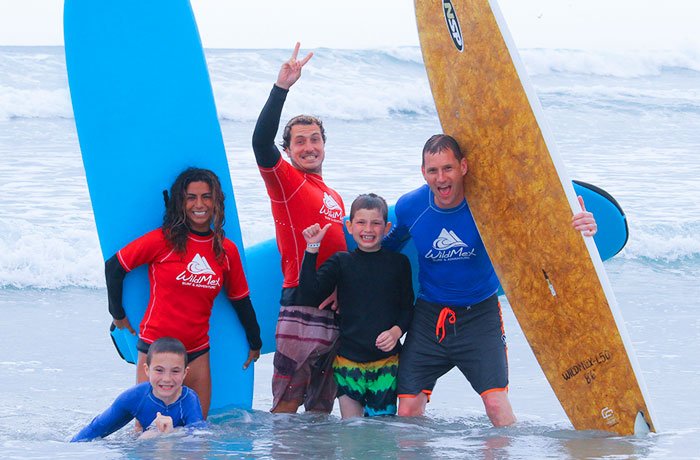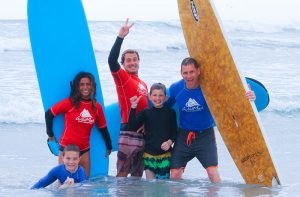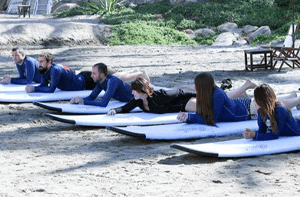 BLOG - Sharing the Lifestyle We Love