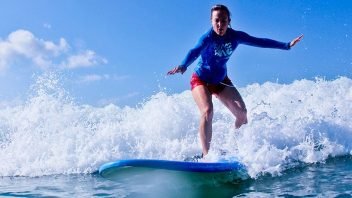 Enjoy the thrill of catching a wave for the first time or improve your surfing by taking a surf lesson in Punta Mita or Sayulita. Learn to surf at the best surf school in Mexico…
Take a Surf Lesson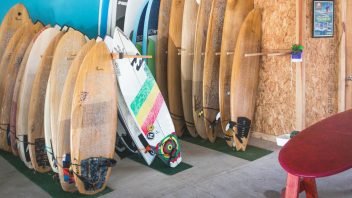 We provide the best surfboard rentals in Sayulita and Punta Mita, with over 300 surfboards to choose from…


Go to Rentals
Get ready for the surf trip of a lifetime with WildMex!
Amelia McDowell
2023-09-27
Louis was an incredible instructor, making us feel comfortable and confident with our level of experience (this was our 2nd time surfing). It was also wonderful to talk with Louis about local life and the surrounding region. Wildmex as a company is fantastic. Their services were simple and clear, and everyone we interacted with was friendly and helpful!
Reyna Khan Taylor
2023-09-22
I have taken lessons with Wildmex on three separate visits to Puerto Vallarta. I have enjoyed each lesson very much. The instructors are always very knowledgeable and encouraging. On our visit last weekend, Al was our instructor and he was awesome. He gave very good tips and a great explication at the beginning of our lesson that helped my brother and cousin (beginners) get up on their boards. We all had a very positive experience! I will be absolutely booking with them again.
Jorge was patient and kind. We were both able to pop up on our second or third time, and continue to do so for the entire 3 days that we worked with Jorge. The amount of time that you're on the water is perfect, and the instruction that Jorge offered was just what we needed as beginners.
Had a few great lessons booked through WildMex. My instructor, Aldenar, was really great and super knowledgeable and good vibes. With his classes, I was able to improve my surfing and lose some of my 'big wave' fear! Very grateful 🙏
Adrian Kraizel
2023-08-24
We went surfing twice at WildMex on one vacation. We had a great time! Our party had beginners and advanced beginners and Roberto and his team took care of ALL of us. Thanks again! Can't wait to see you next time we come back.
Great organization and location for a memorable surf experience. Playa la Lancha was beautiful and the waves were great for all abilities.
Kevin Dillingham
2023-08-23
Fantastic operation. I coordinated all of my local arrangements(surfing, hotel, transfers) with them and everything was flawless. Everyone at both locations was very helpful and friendly. Roberto was a great instructor in knowledge and demeanor. I went from just being able to get up, to riding down the line after a few days. Just make sure you confirm your times and locations at each spot, you don't want to miss your ride to that days break.
Choni Valiente
2023-08-18
Todo estuvo super, las clases muy buenas, los chicos surfearon desde el principio y todo el personal muy atento, terminamos con un bañito relajante en la alberca. Muchas gracias, sin duda repetiremos en nuestras próximas vacaciones por allí 😉
Google rating score: 4.8 of 5, based on 241 reviews

Rodada en bici de montaña. - Excelente rodada a San Pancho, por una pista de montaña a través de la profundidad de la selva baja.

omarsong


July 27, 2018

La mejor escuela de surf en Punta Mita - Me regalaron 4 clases de surf con WildMex en mi cumpleaños #15 y fue una experiencia padrísima; la estación de surf muy cool y muy bien ubicada, las tablas y... read more los rashguards nuevos, mi instructor Job, súper paciente, amable y muy profesional, las camionetas limpias y en muy buen estado, todos los instructores muy amables y siempre uniformados, las playas a donde me llevaron me gustaron mucho porque estaban muy bonitas y muy limpias (La Lancha y El Anclote), el dueño, Javier, siempre al pendiente de que me fuera bien en mi clase. Otra de las cosas que disfruté mucho fue convivir con gente de México y de otros países. Cuando regrese a surfear a Punta de Mita definitivamente volveré con WildMex

luciasurf2017


April 22, 2017

Con ganas de repetir. - Fui a tomar clases aqui por todos los comentarios que tiene y al llegar me convencieron de tomar la clase en punta mita.

Lo malo:
- lo primero... read more que debo decir que no me gusto fue que todos los precios sean en USD. Es decir, entiendo que los extranjeros sean sus principales clientes, pero están en México y aquí usamos pesos.
- Hubo un problema con la terminal al momento de pagar pero Tania, quien me atendio, fue muy buena y me dio una solución casi inmediata.
Lo bueno:
- La atención de Tania es magnífica, la verdad si me anime fue por ella.
-pague por una sesion en grupo pero termine en una clase 1:1. Me hablaron para preguntar si podía tomar la clase en inglés y les dije que no, aunque lo hablo sabia que eso iba a limitar mi desempeño, así que terminé con un instructor aparte. Debo decir que me quede con la sensación de que no les gustó ni a la chica que me habló ni al instructor.
-la clase me la dio Octavio y debo decir que dentro del mar no tengo ninguna duda. Es una persona sumamente profesional y apasionado, la clase fue magnífica y sin duda volveré a practir surf cada vez que pueda. Eso sí, su actitud antes y después de clase me parecio un poco diferente y no tan amable. Tal vez solo mi Imaginación.

Plus: la chica que toma las fotos es suuuuuper amable y atenta. La verdad es que no tenía pensando comprar las fotos pero me cayó tan bien que ni lo pense.

xochitll629


April 30, 2019
Surf at La Lancha Beach, Punta Mita
Wildmex can take you there! Sayulita - La Lancha Shuttle Service
Our WildMex Team is comprised of skilled, professional and friendly instructors, all of which share a deep love for adventure and a commitment to preserving and bettering their surroundings. Come on an adventure with us and leave with diverse friends, unforgettable memories and newfound abilities that will last a lifetime!
Join us for a surf lesson in Punta Mita or Sayulita, take a hiking tour through the jungle to discover Monkey Mountain, or go on a Snorkel Safari in the beautiful Islas Marietas and the hidden Beach of Love. And if you're looking for an adrenaline rush, don't forget to try out our Mountain Bike tours in Sayulita! Whatever your taste for adventure may be, we can make it happen!
Surfing lessons are available for all levels, with special introductory courses for beginners. We also run 'surf camp' courses over several days for those who want to focus on improving their surfing, which can be organised with or without accommodation.
---
Looking for a family surf vacation or Surf Lessons in Punta Mita or Surf Lessons in Sayulita?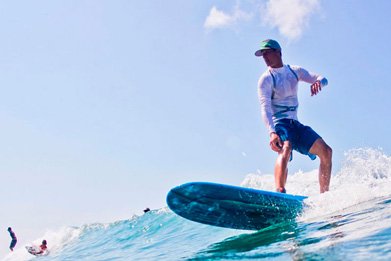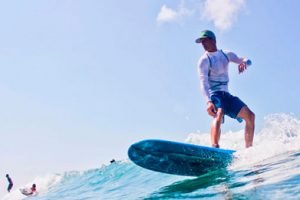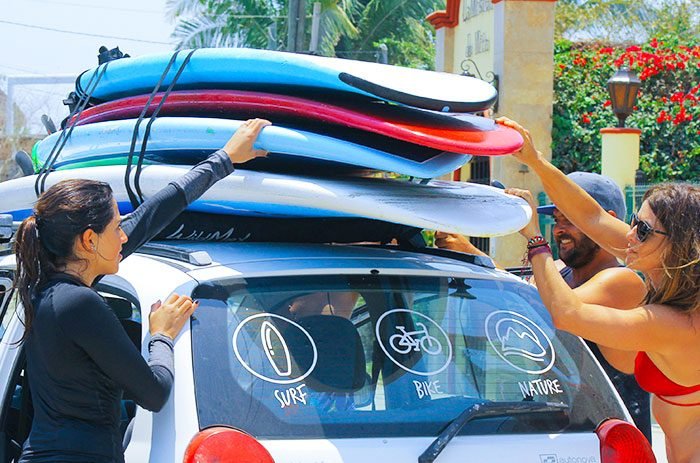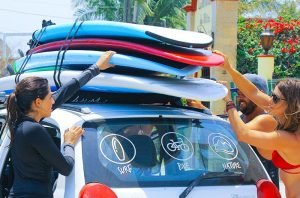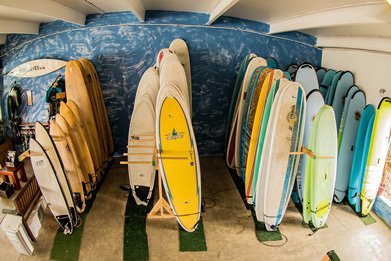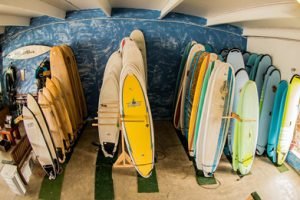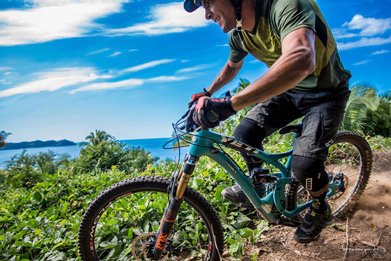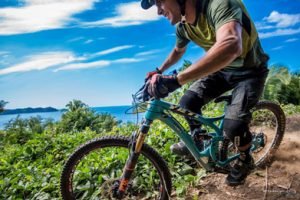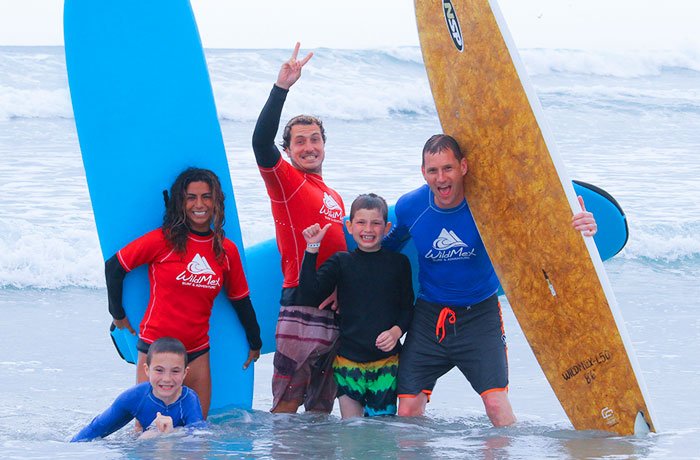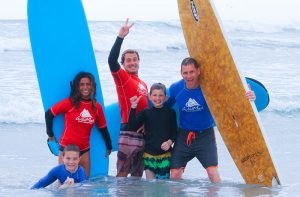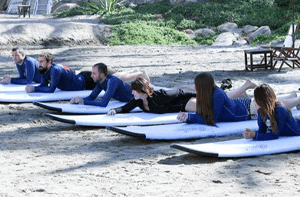 BLOG - Sharing the Lifestyle We Love