Surf Camp Packages in Sayulita & Punta Mita (La Lancha)
Surf Camp Packages
Come to our WildMex Surf Camp in Sayulita, Mexico and take surfing lessons with our friendly local instructors, improving day by day in beautiful Sayulita and Punta Mita. We have different surfing camps in Sayulita and Punta Mita, with options to suit everyone, whether you're a beginner surfer or you've been surfing for years, and options for every budget too.
With year-round waves, a dozen different surf breaks to choose from, quality equipment and qualified staff, this is by far the best beginner and intermediate surfing school in Mexico. For beginners and intermediate surfers, the long mellow waves in the different breaks around Sayulita are perfect for learning, while the long green waves will allow more advanced surfers to perfect their technique.
Our Sayulita and Punta Mita camps are available for everyone from first-timers to regular surfers. We keep our guests with the same instructor all week so you can benefit from continuous feedback and coaching, and so that the instructors can pick the best surf break for you depending on the conditions. And in your time off you can enjoy everything that Sayulita has to offer, or just chill in quieter Punta Mita.
Consistent waves, warm water, and village charm make Sayulita the ideal backdrop for the ultimate surf experience!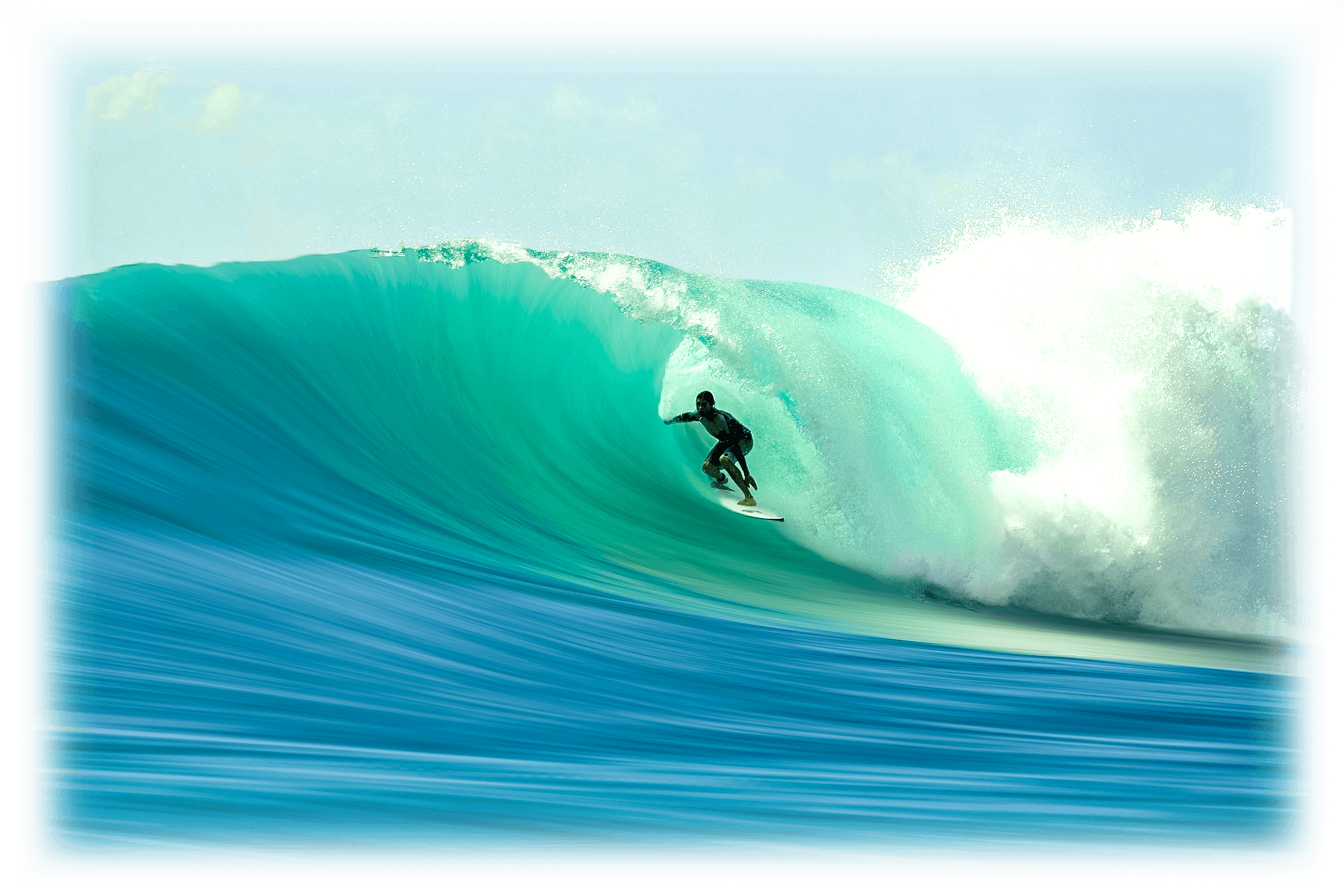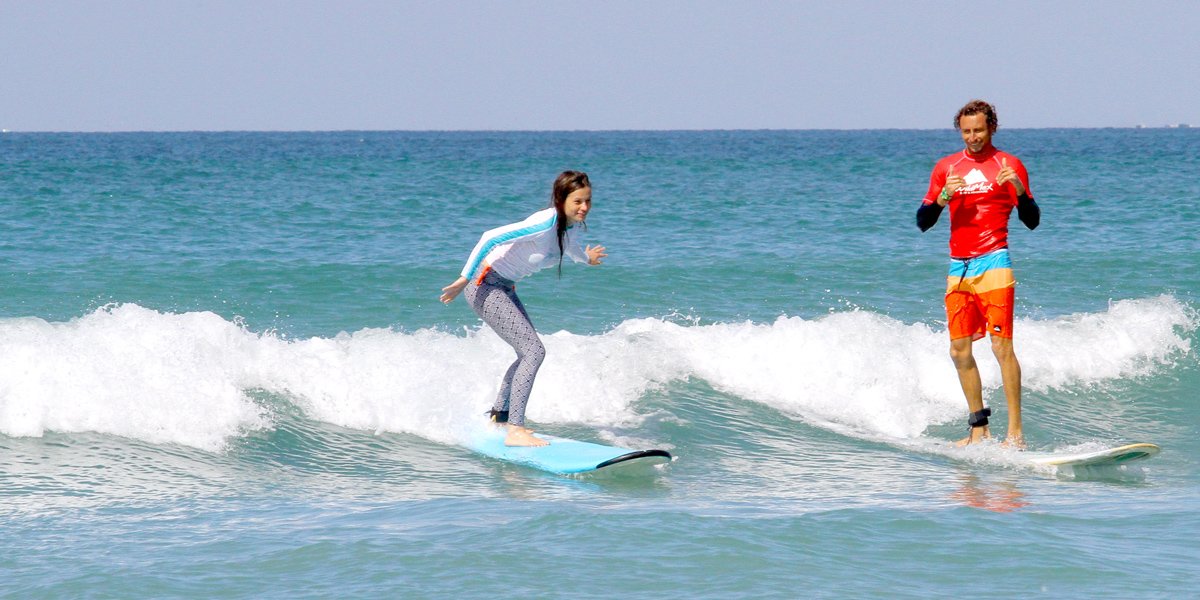 Surf Camp Beginners
---
Newbies will learn how to pop up correctly and catch their own waves, beginning in the whitewater and progressing onto green waves. Depending on your progress, you will have a 10-15 minute land lesson on the first few days to practice techniques. Then it will be time to hit the water with your qualified bilingual instructors' help. Your instructor will keep an eye on your progress and make sure you're at the surf break with the best conditions for your ability.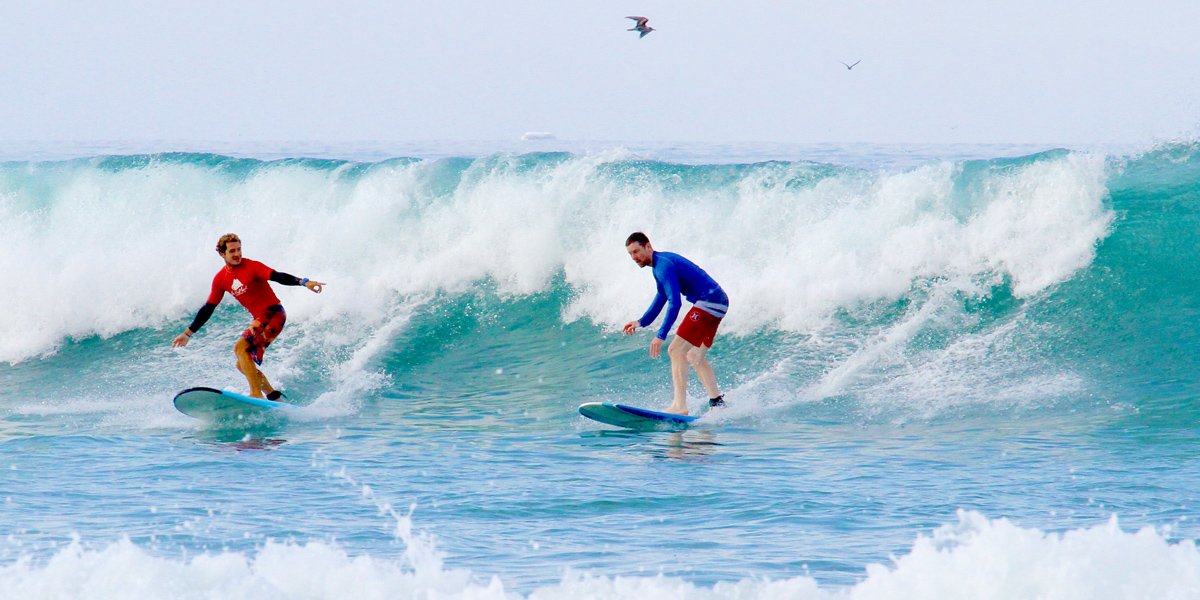 Surf Camp Intermediates
---
Surfing guides will coach you throughout the week, ensuring you are able to improve your surfing. You will explore different breaks, receive local tips from guides, and continuously improve your surfing with your coach's help. Guests can try different boards from our collection of over 300 surfboards, meet great people and enjoy a worry free surf holiday. When conditions and ability levels allow, we may also go to boat accessible surf breaks.
Surf Camp for all ability levels
Wildmex surf camps focus on two main principles: safety and fun. We ensure that all students have a solid grounding in surfing and water safety before we head out into the waves. And we continuously assess your ability to make sure that you are surfing on the right breaks to make your lessons are as safe and fun as possible. All our instructors are qualified, bilingual and lots of fun! Where ability levels are similar you may also get the chance to surf in a group with other students, a great opportunity to meet other surfers from all over the world.
Continuous Instruction
2- 3 hour surf trips each day ** with qualified instructors for progressive learning and follow-up.
** 1 Hour of transportation.
---
300+ Boards
Full access to our collection of surf, SUP, and bodyboards is included throughout the duration of your surf camp.
---
Group Size
» Kids (5-10 years old) - 1 instructor per 2 kids
» Adults: 1 instructor per 4 adults
» Elders (60+) : 1 instructor per 2 elders
Ratios are designed to maximize personal attention and overall surf experience.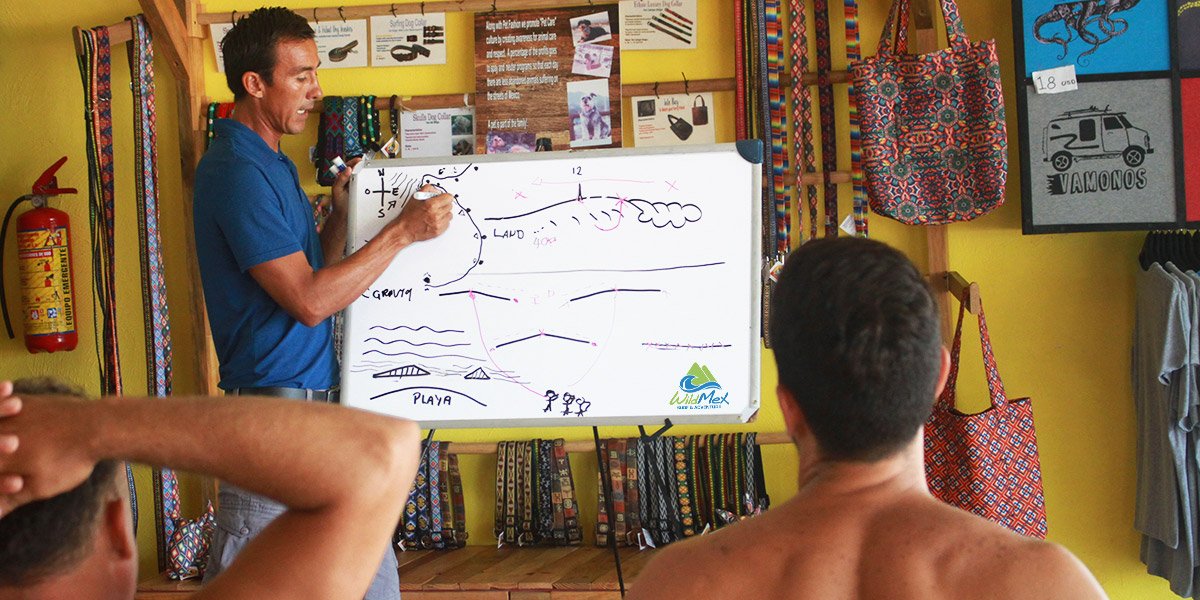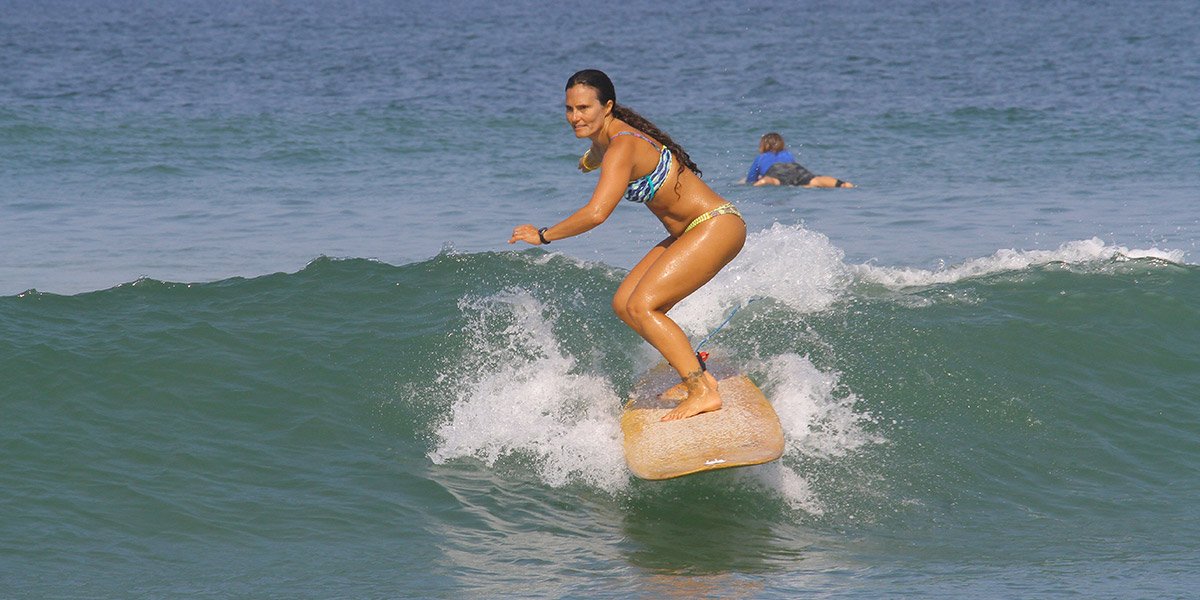 Trip Fee Includes
» Continuous instructor follow-up for progressive learning
» Rashguard, booties, and wetsuit top rental
» Access to our inventory of over 300 surf and SUP boards in Sayulita and La Lancha (overnight use included)
» Board insurance (does not cover loss or theft)
Trip Fee Excludes
» Gratuity to guides/instructors
» Meals
» Lodging
» Bike rentals
» Shuttles and rentals on non-camp days
Surf Camp Cancellation Policies
» Full payment is required to book the activity.
» Cancellations with more than 24-hours notice get a full refund.
» Cancellations with less than 24-hours (last minute cancellations) do not get a refund. However, if you would like to rebook, you will be given 70% credit to reschedule.
» No refund or reschedule credit on cancellations during the holiday season (Christmas and New Year's).
» WildMex is not responsible for the ocean or weather conditions. We do our best to choose the best location for our guests, however, due to the nature of the sport, conditions are not always ideal.
» 30% cancellation fee on cancellations due to illness made with less than 24-hour notice.
Getting to our Punta Mita Headquarters
The WildMex office in Punta Mita is right in front of the path that leads to the beautiful surf break of La Lancha. The perfect location if you're staying in the Punta Mita, Bucerias, Puerto Vallarta and La Cruz area!
It's really easy to find the new headquarters; we are right next to the only PEMEX Gas Station and OXXO store on the Estate Highway Punta Mita - La Cruz de Huanacaxtle (right on Km. 15). We offer the same activities and also have board rentals (Surf, SUP and Boogie boards), so feel free to drop by and head to the beach!
Getting to our Sayulita Headquarters
The Closest international airport to Sayulita is the Puerto Vallarta International Airport (PVR), Receiving National and International flights from different cities in Canada and the United States.
WildMex Sayulita is approximately 28 miles north of Puerto Vallarta, 40 minutes to 1 hour away by car, depending on traffic. Regular public buses run from Puerto Vallarta airport to Sayulita, and taxis are also available at the airport. WildMex can help arrange your transport, so if you need anything just let us know.