Jungle Hiking Tours

EXPLORE AROUND SAYULITA AND PUNTA DE MITA ON FOOT
Jungles where jaguars roam, beautiful hidden beaches, and exotic tropical wildlife: hiking in the Sayulita and the Punta Mita area is an unexpected surprise that few know about. With our jungle tours, you will hike along shady paths, scramble up rocks, and emerge onto rocky outcrops with 360-degree views of the surrounding jungles and beaches.
Many of the trails in the area are built and maintained by WildMex, and we are proud to show them off. Join our Wildmex guides on one of our breathtaking hikes, either hiking to tranquil San Pancho or trekking to the top of Monkey Mountain.
DURATION
2 hours hike
Plus transport and chilling time
Really important
Morning hikes set out at 9am
Upon request, we offer afternoon hikes set out 3 hours before sunset, so we can enjoy a great view from up top (check with our guides for exact times).
This is a physically demanding trip, the way up is steep and requires guests to be in good shape.
Bring comfortable enclosed shoes.
Bring a small backpack to carry essentials.
San Pancho Hike
Monkey Mountain Hike
Sunset Hiking Monkey Mountain in Punta Mita takes you on a breathtaking adventure to the top of the landmark mountain, offering a stunning 360° view of the surrounding beaches and the sunset.
Starting in the foothills of Monkey Mountain, you will embark on a 1-hour semi-shaded uphill hike through winding jungle trails, arriving at the summit just in time to witness the magnificent sunset over the Pacific Ocean.
During the hike, you will experience spectacular views of the surrounding area, as well as a fascinating introduction to the local flora and fauna. Once you reach the summit, there will be time to relax and enjoy the scenery, while sipping on some refreshing drinking water and snacking on a granola bar, before descending back down the mountain.
English-speaking guides will accompany you on this adventure, ensuring a safe and enjoyable experience. Transportation to and from the starting point is also included, making it easy to join this unforgettable sunset hike to Monkey Mountain in Punta Mita.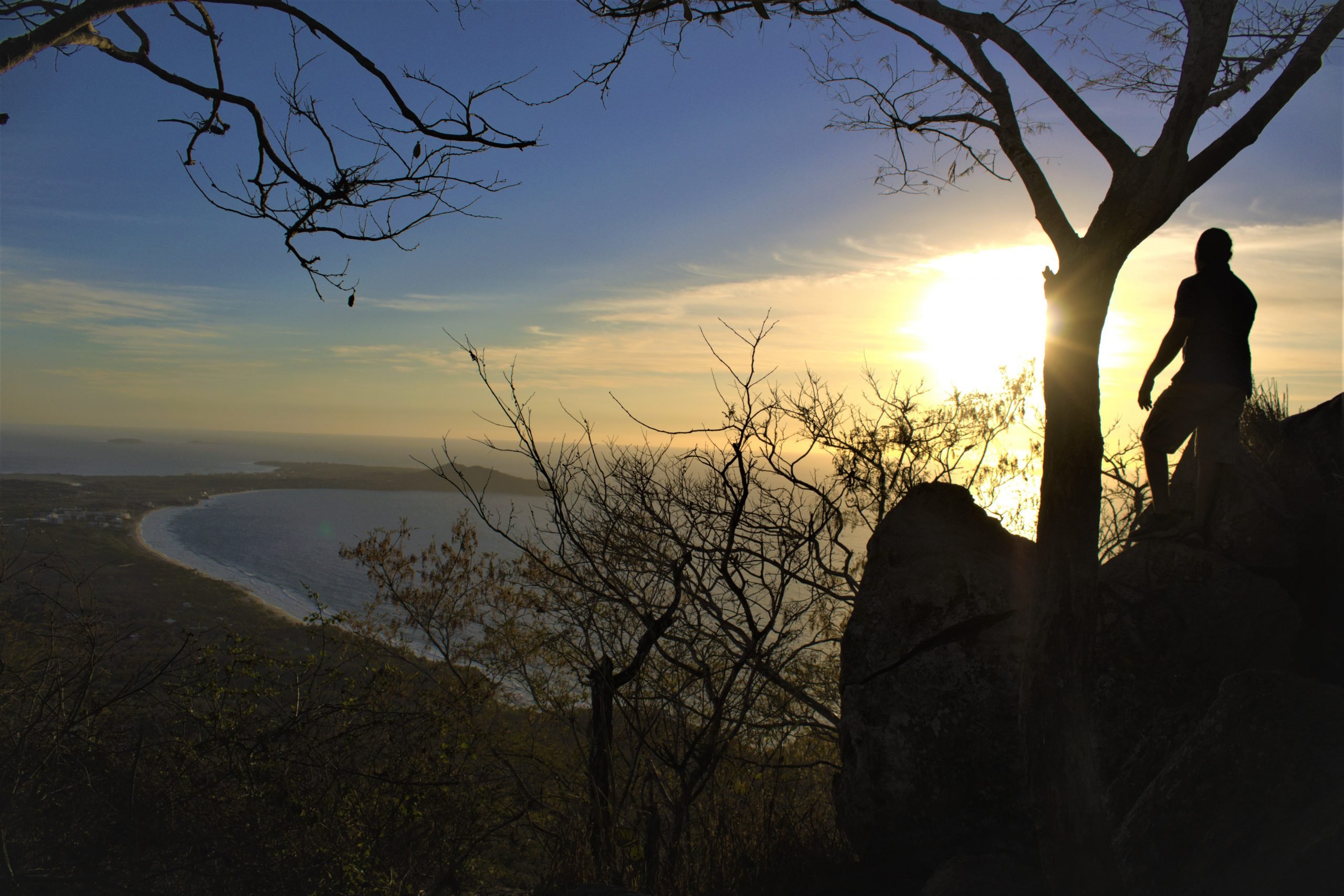 Join us on a thrilling adventure to Monkey Mountain in Punta Mita! Whether you're an experienced hiker or just looking for a scenic stroll, this hike is a must-do activity in the area.