Surf Lessons Punta Mita
Your never forget your first wave
The warm water, fun waves and beautiful scenery make the surf break at Playa La Lancha in Punta Mita a very special place to take your first surf lesson and learn to surf! For more experienced surfers, the long waves and uncrowded lineups are ideal to work on your technique. For intermediate or advanced surfers, we also offer coached trips out to other surf breaks in the area surrounding La Lancha. WildMex is waiting for you!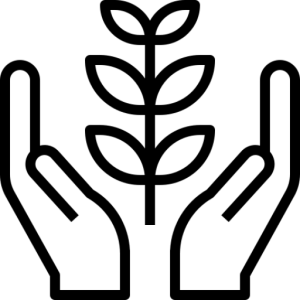 Sustainability: social and environmental philanthropy is a fundamental part of our culture.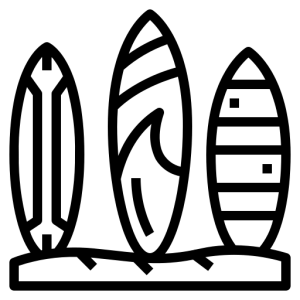 Equipment all day access to +300 high quality surf boards throughout your stay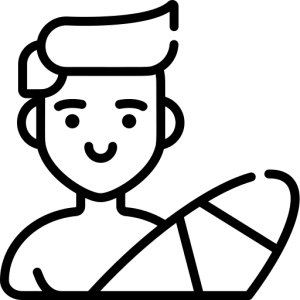 Continuos coaching; passionate, qualified and experienced bilingual surf instructors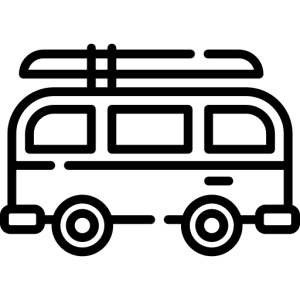 Licensed & Insured A/C transportation to surf breaks in the area daily
ISA Certified Instructors
Our friendly local instructors are ISA certified and will have novice surfers riding waves by the end of the first lesson, whereas more experienced students will improve their surfing on long, green waves. Our group lessons have a maximum of four students per instructor, to ensure you get the most out of your time in the water.
Do you accept children in classes?
We accept from 5 years, and since we know kids need just that little bit of extra care and attention, for children aged 5-10 years we have only two students per instructor. The same rule applies to people over 60 years old.
Our surfing lessons in La Lancha begin at the WildMex headquarters in Punta Mita, located right by the path to the beautiful La Lancha beach and surf break, and is easily accessible for guests staying in the area.
Kids (5-10 years old) – 1 instructor per 2 kids
Adults: 1 instructor per 4 adults
Elders (60+) : 1 instructor per 2 elders
Transportation
Rashguard
Surfboard
Coaching
Showers
Lockers
Shared Group Lesson
$85
Open Group (*price per person)
Private Lesson
$105
2 people minimum (*price per person)
1 on 1 Lesson
$125
Personal Surf Instructor (*price per person)
First timers to ADV-Beginner
Start from the beginning or improve your skills
Duration 2 Hours
2 HOURS in the water + surf theory and preparation
Daily Lesson Times
MAY -OCTOBER: 9:30 AM / 12:30 PM / 3:30 PM
NOVEMBER - APRIL: 8:30 AM / 11:30 PM / 2:30 PM
| Nov - Apr | 8:00 am | 11:00 am | 02:00 pm |
| --- | --- | --- | --- |
| May - Oct | 9:00 am | 12:00 pm | 03:00 pm |
| --- | --- | --- | --- |
| Nov - Apr | 8:30 am | 11:30 am | 02:30 pm |
| --- | --- | --- | --- |
| May - Oct | 9:30 am | 12:30 pm | 03:30 pm |
| --- | --- | --- | --- |

Intermediate to advanced
Punta Mita Coached Surf Trips
Trasportation
Rash Guard
Surf board Rental
Guiding
For those with surfing experience, wanting to improve their skills during their holidays. Our experienced instructors use their local knowledge to find the right break for our guests' ability level on the given ocean conditions.
These trips are always coached/guided, meaning Wildmex instructors are always helping our guests, guiding and giving them pointers throughout the session. One of the great perks in the area are the boat-accessible surf breaks, which host waves for different ability levels. Depending on the conditions and our guests' ability level, we will help you choose between land-accessed or boat-accessed breaks to get you surfing!
Getting to our Punta Mita Headquarters
The WildMex office in Punta Mita is right in front of the path that leads to the beautiful surf break of La Lancha. The perfect location if you're staying in the Punta Mita, Bucerias, Puerto Vallarta and La Cruz area!
It's really easy to find the new headquarters; we are right next to the only PEMEX Gas Station and OXXO store on the Estate Highway Punta Mita - La Cruz de Huanacaxtle (right on Km. 15). We offer the same activities and also have board rentals (Surf, SUP and Boogie boards), so feel free to drop by and head to the beach!We also offer free safe parking for your vehicle
Getting to our Sayulita Headquarters
The Closest international airport to Sayulita is the Puerto Vallarta International Airport (PVR), Receiving National and International flights from different cities in Canada and the United States.
WildMex Sayulita is approximately 28 miles north of Puerto Vallarta, 40 minutes to 1 hour away by car, depending on traffic. Regular public buses run from Puerto Vallarta airport to Sayulita, and taxis are also available at the airport. WildMex can help arrange your transport, so if you need anything just let us know.Once you arrive in town,we offer free safe parking for your vehicle in front of our office.