5 Common Surfing Mistakes
As a new surfer, or even an experienced one, there is a chance that you may be doing some things incorrectly. There is no need to worry, though; mistakes are natural and a big part of the learning process. Below, you will find the 5 most common surfing mistakes and how to correct them.
1. USING THE WRONG BOARD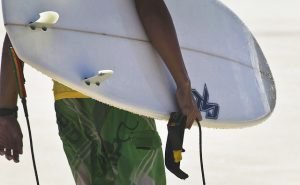 Perhaps the most common mistake among new surfers is choosing a board that is not the right size for them. You want to make sure that you are selecting a board that is appropriate for your skill level. While shortboards may look cooler, longer ones are much easier and safer for beginners. You also want to use a board that is "not only the right one for your weight, size, and capability but also that [is] right for the type of waves you're going to be catching".
2. NOT WATCHING WHERE YOU'RE GOING
It may be tempting to keep your eyes trained on your board to make sure you are standing correctly, but this will only increase the chances of you wiping out. You want to make sure to look out in front of you and keep your eyes focused on your path.
3. NOT TRAINING ON DRY LAND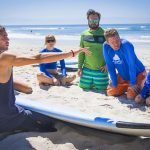 The Inertia mentions the importance of training on dry land. Practicing pop-ups before you go out on the water can be very helpful because it begins to build muscle memory and will make it easier for you to be able to do this on aboard. Also practicing stance and balance on land will help you carry that over to the water.
4. NOT HAVING A PROPER STANCE
A proper stance is very important while surfing. You must always keep a low center of gravity to keep your balance. To do this, you must bend your knees and keep a low stance. Make sure not to bend your shoulders or flail your arms; this will throw off your balance.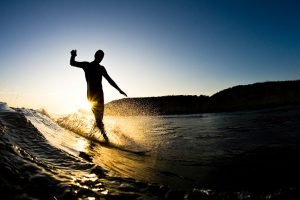 5. STANDING IN THE WRONG SPOT
You may have your stance down, but if you put your feet in the wrong spot, there is still a good chance of wiping out. When you pop up, you want to put your feet in the center of the board and make sure to keep them parallel to each other.