Unforgettable Family Surf Lessons in Punta Mita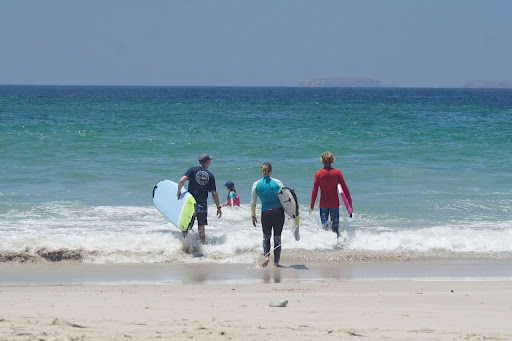 Welcome to Punta Mita, a breathtaking 1,500-acre private peninsula nestled along the north end of Banderas Bay in the Mexican state of Nayarit. Known for its pristine beaches, world-class resorts, and vibrant surf scene, Punta Mita offers an idyllic setting for family surf trips. In this blog, we'll explore why Punta Mita is the ultimate destination for families seeking unforgettable family surf vacations. Discover the joy of riding the waves together, creating lasting memories that will be cherished for years to come.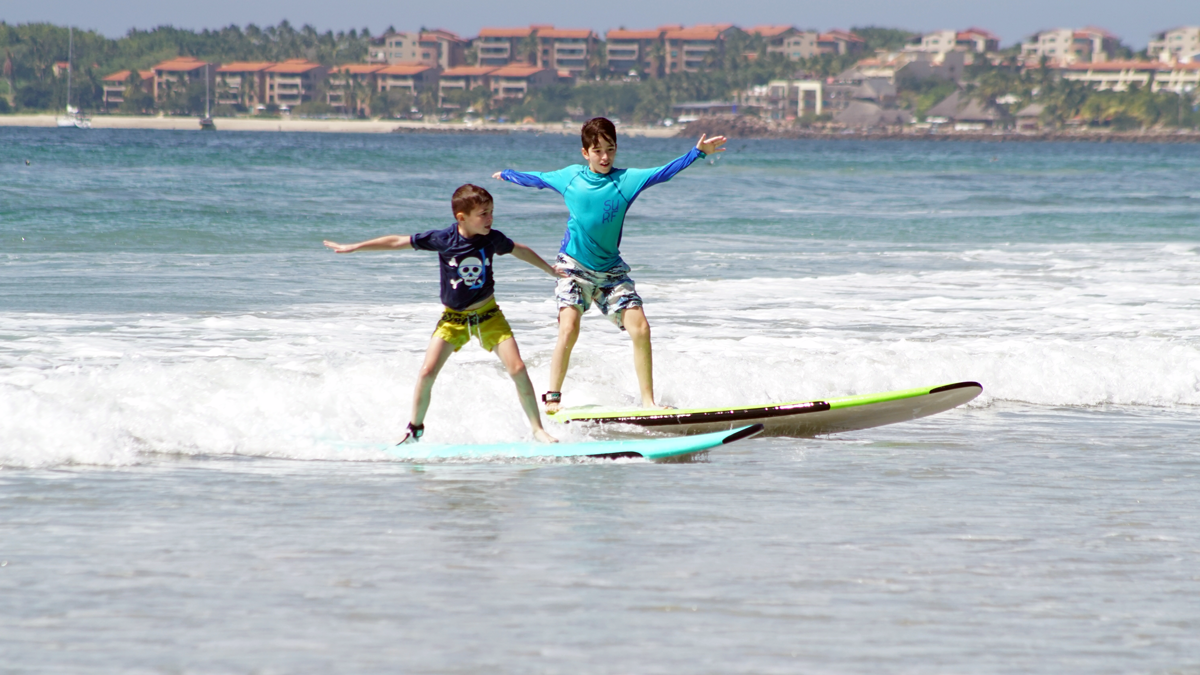 When it comes to surf lessons for families, Punta Mita has it all. The region boasts a delightful combination of gentle waves, favorable beach conditions, and a pleasant climate, making it the ideal spot for family surf vacations. From June to October, our early morning surf sessions ensure you beat the heat and maximize your time in the water without worrying about excessive sun exposure.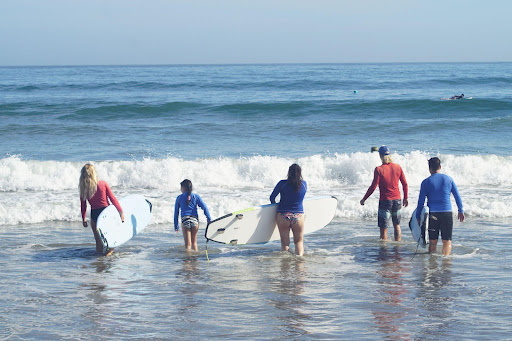 To enhance your family's surf experience, we recommend exploring the stunning surf spots of La Lancha and Punta de Mita. These locations offer some of the best waves in the area, especially during the summer months. In addition, Punta Mita's pristine ocean waters are renowned for their cleanliness, surpassing even the popular Sayulita. By choosing Punta Mita for your family surf trip, you not only enjoy exceptional wave conditions but also immerse yourselves in a cleaner, more refreshing ocean environment.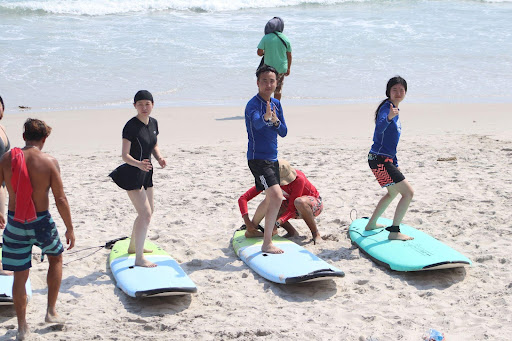 At our dedicated family surf camp, we cater to surfers of all ages and skill levels. Whether your little ones are taking their first steps on a surfboard or you're a seasoned surfer seeking a new challenge, our experienced local instructors will tailor the family surf lessons to suit your needs. Our friendly and knowledgeable team is committed to creating a safe and supportive environment, ensuring that everyone can experience the thrill of catching a wave.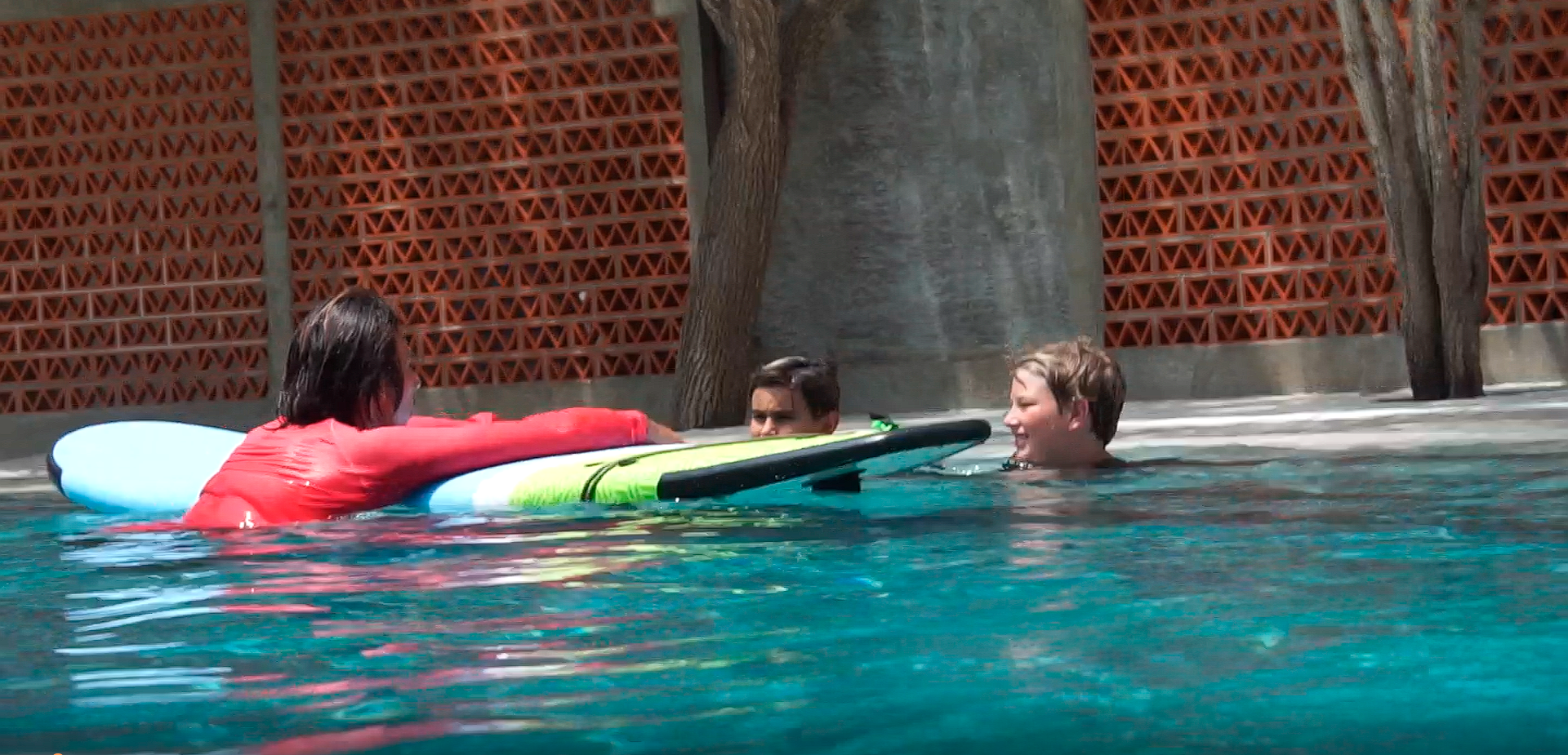 At Wild Mex, we offer more than just surfing. After an invigorating morning in the ocean, feel free to cool off and refresh in our beautiful pool located conveniently at our Punta Mita shop. Unwind, relax, and rejuvenate in paradise while cherishing the memories made on your unforgettable family surf vacation.
Experience the Best Family Surf Camps
For those seeking the ultimate family surf vacation, our carefully curated surf camps for families provide a complete experience. Immerse yourselves in the world of surfing while enjoying the comfort and convenience of our accommodation partners and amenities. From professional surf instruction to exciting adventure activities for the whole family, our surf camps are the perfect choice for creating unforgettable family surf adventures and strengthening the bond with your loved ones.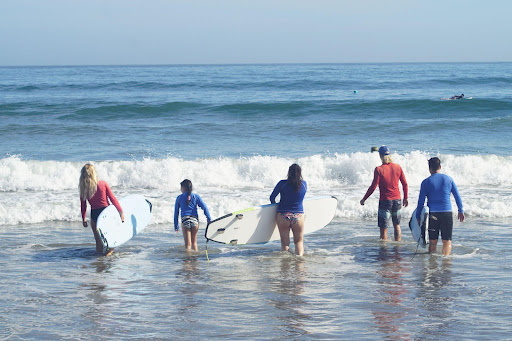 Are you ready to embark on an unforgettable family surf trip to Punta Mita? We invite you to reach out and enquire about our family surf lessons or explore the options available at our surf camps. Our dedicated team is here to assist you in planning a remarkable vacation that combines the joys of surfing with the warmth of family togetherness. Get in touch today and let us help you create unforgettable surf family memories in the sun, sand, and surf.