Top 5 after Surf Drinks in Sayulita
Sayulita is known for its amazing surf, relaxing and party scenes, so this little spot in the beautiful Riviera Nayarit has the perfect drink for every surfer (and non surfer!) out there. From smoothies to green juice to protein-powered shakes, coconut water, a "cielo rojo" or plain ol' beer, the options are endless.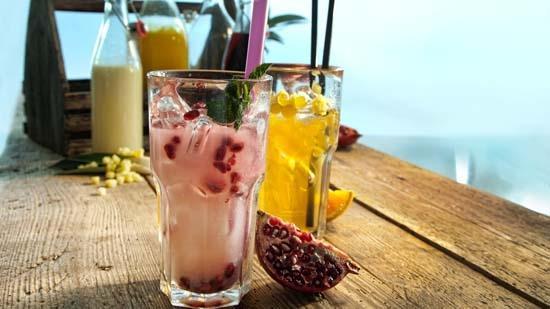 Whether you want to relax or start a party after your surf session, there's a favorite drink for each and everyone of us.
Here are the top 5 drinks of choice for visitors and for locals (no order in particular):
GREEN JUICE
This power-filled juice is one of the best and most popular beverages around town-besides beer, of course! Whether it's from Mi Buen, Orangy or Chocobanana, a green juice is a favorite among the surfers. Some would rather drink it before their session, but there's no better way of finishing off a wave ride than with a healthy and delicious green juice! Besides, the one made at Mi Buen has Moringa and basil leafs, which makes it extra healthy and uniquely delicious!
(NATURAL) COCONUT WATER
No further explanation needed. This drink is a MUST when you're down here. Ice-cold coconuts with plenty of water for you to enjoy while hanging out on the beach! And once you finish the water, the ladies or guys at the fruit/coconut stand can take out all the meaty stuff and serve it with lime, salt and chili powder. It will be THE BEST. The guys at the fruit stand across the OXXO store at the beach sure know how to pick their coconuts.
COFFEE
Drink of choice. Always. Yah-Yah Sayulita Café will provide you with a damn good cup of coffee. Whether it's an americano, espresso, cold brew, latte or frappé, Yah-Yah's is a garantee for delicious coffee and food (vegan and vegetarian options available)!
BEER
Pacífico or Corona? We'll leave that decision to you. Could be both, am I right? Lime or no lime, salt or no salt, a cielo rojo variety or just the beer; any of those are delicious for when you're done surfing and want to chill on the beach. Besides the obvious brands, more and more local craft beers are appearing in the beer market around town, so keep an eye out for those.
HIBISCUS AND STRAWBERRY WATER
This is more of an afternoon kind of beverage, and you can only find it at Itacate restaurant. Fresh, ice-cold and the perfect level of sweetness and flavor, this water combination is delicious and it will make your taste buds dance after all the salt-water-tasting.