Marietas Islands Mexico's MOST Hidden Beach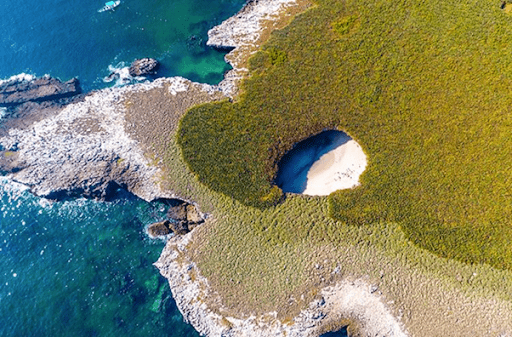 Curious about exploring the most heavenly hidden beach on the entire coast of western Mexico - Marietas Islands (Playa del Amor)?
Whether you heard about this island through social media, your most trusted friend OR simply through the grapevine… what you've heard IS true! - This island is UNDOUBTEDLY worth the visit!
Ok, so, although islands are always beautiful, this one has a special charm that's got the internet talking! Want to know more? Dive into this blog to unlock the most interesting facts about Marietas Islands hidden beach and national park!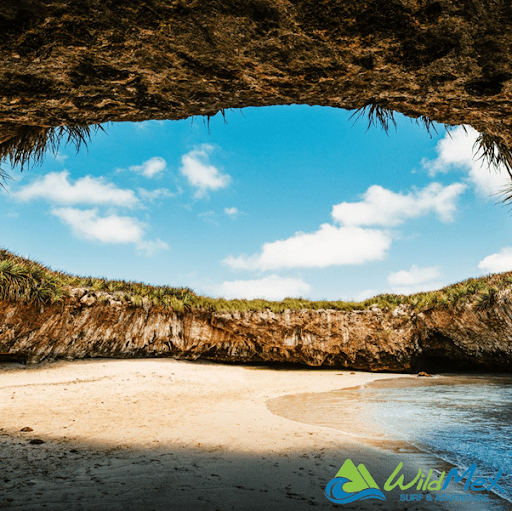 Ah, Playa del Amor – the beach of love! Such a sweet, romantic name for such a unique, hidden beach!
Marietas Islands beach is so visit-worthy because, unlike other beaches, this one is beautifully surrounded by natural rock walls from 360 degrees - just like the beach is hiding! This makes birds-eye viewing pretty epic for all you drone lovers!
So, let's learn some interesting facts about this beautiful place before you decide on whether to pack your bags now, tomorrow or next week 😉
This beach is often called the beach of love by locals, because it offers a safe, calm, beautiful and closed space for sparks to fly, often attracting couples and travellers looking for serenity. The rocky walls all around, the splashes of colour, clear blue sky on top, smooth white sand under feet and beautiful lush green grass around make it an ideal spot to take a breath of fresh air, admire and explore - romantic to say the least!
The open cave shape area of this beach is due to the Mexican military's bomb testing in the 20th century!
In 2005, a scientist named Jacques Cousteau started protests to stop bomb testing at the hidden beach. He claimed that this type of testing was destroying this beautiful ecosystem. Fortunately, he won in his struggles and the government stopped bomb testing which thankfully turned this beach into a peaceful place again.
Due to government rules and regulations on national parks in Mexico, only 116 visitors per day are allowed to enter here - which is great! This means that this place isn't overcrowded like other tourist spots and that you can enjoy this picture-perfect location in peace and serenity.
This island offers you two mindblowing sides to cherish; one is the national park and the second is the hidden beach. Both have their own attractions and are worth visiting for a splendid experience!
It's not uncommon to spot tropical wildlife and endangered species at Marieta Island! Keep reading to discover which ones…
The only way to reach this beautiful hidden beach is through the ocean via boat. We offer 2 tours that can help you get there to have unlimited fun!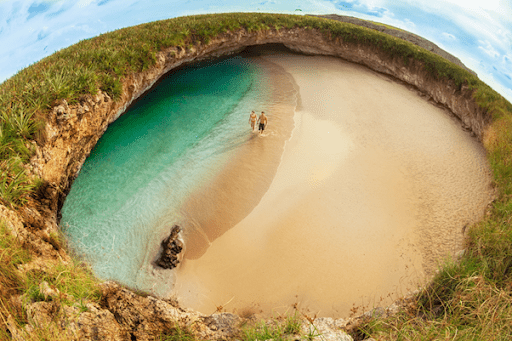 Are you excited to explore this outstanding hidden beach but not sure about what you could do here? Here are some brief insights into the activities you can enjoy on your Marietas Islands tour:
From swimming, snorkelling, diving, sailing, SUP and kayaking, you will find lots of mesmerizing and fun activities here. It's also possible to spot extraordinary marine life and do some bird-watching here!
The Marietas Islands are one of the most beautiful sights in Mexico. Take the opportunity to immerse yourself in these spectacular surroundings on a half-day Marietas Islands adventure.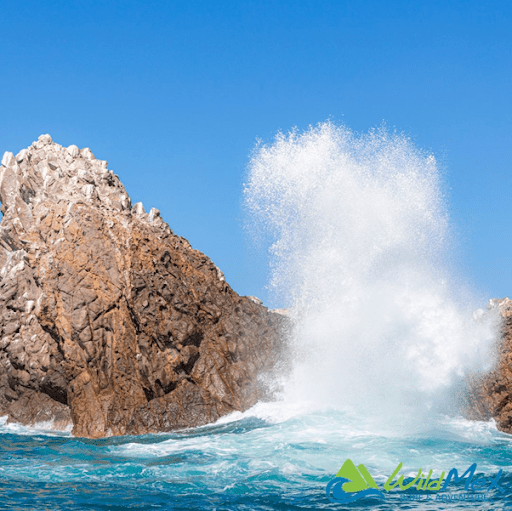 A beautiful Hidden beach underneath an opening on the main island, out of sight and out of reach from the rest of the world! Our Hidden beach tour from Sayulita and Punta Mita grants you access to this magical hidden cove, where visitor numbers are limited by the National Park, meaning your experience won't be overcrowded.
The Hidden beach tour is an amazing vacation experience for all the family, or will even make for a perfect romantic getaway for you and your other half. Located around an hour's boat ride from Sayulita, and just 20 minutes from Punta Mita, our Hidden beach tour takes you to a magical secluded Hidden beach beneath the beautiful Marietas Islands. Expect no crowds and a real feeling of adventure as you explore this mysterious hidden cove. Go on a snorkel safari in the crystal clear waters, swim in the bay, relax in the shade, or hang out on the picturesque beach as the Pacific Ocean laps at your feet. The Punta Mita or Sayulita Islas Marietas Tour (Hidden beach tour) is the ultimate island adventure!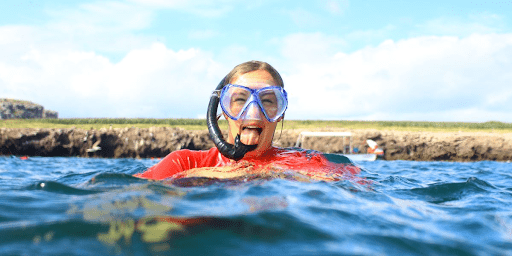 The Marietas Islands Snorkeling tour is an amazing hidden gem on the Narayit Peninsula. With great wildlife viewing opportunities, including Grey Whales during winter and Blue Footed Boobies year-round, this half-day adventure is a super option for all ages and fitness levels.
During the trip, you'll have time to disembark at a secluded beach and snorkel and swim in the blue and nature-filled waters, where you may see colourful fish, turtles, dolphins, sea horses and more. The magical Beach of Love is not included in this tour as visitor numbers are limited, however, we do operate a separate Hidden Beach adventure, (as mentioned above).
Our Marietas Island Snorkeling Tours are generally sold per boat, with a capacity of up to 7 guests.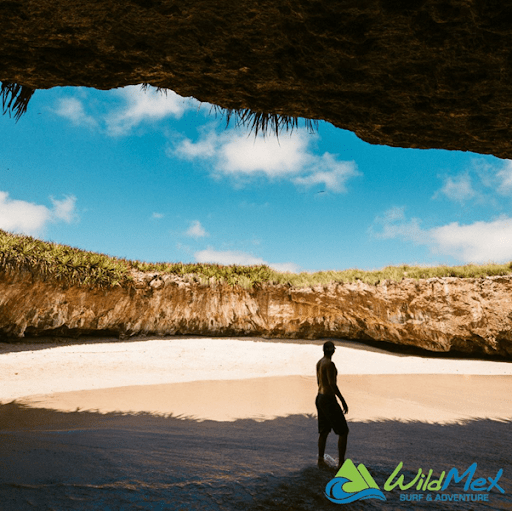 Bird watching is a great activity that strengthens your ties with your natural environment. Marietas Islands National park tour offers the opportunity to enjoy bird watching while kicking back and relaxing on the island.
The most common bird you can spot on this island is the blue-footed booby bird. Besides that, you will also spot several other species of birds, such as seagulls and Frigatebirds. Sadly, most of the species found here are categorized as endangered species, so this serves as a real once-in-a-lifetime experience!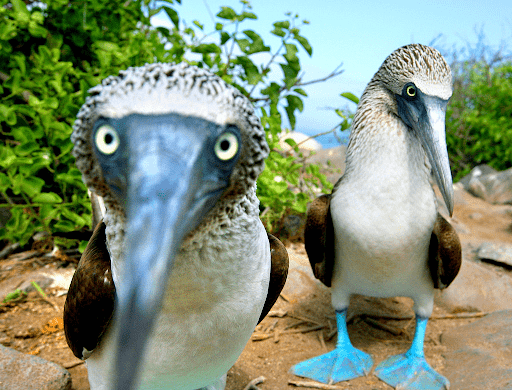 Along with spotting birds, you may also spot other marine life and animals on your Sayulita Marietas Islands Tour.  If you choose to have fun under the water on a snorkelling tour, you'll have the chance to marvel at the biodiversity of the surrounding ocean, unique for its variety of wildlife and spot or distinguish between interesting marine life species including turtles, stingrays, manta rays, sea horses, multicoloured fish, dolphins and humpback whales (December – March).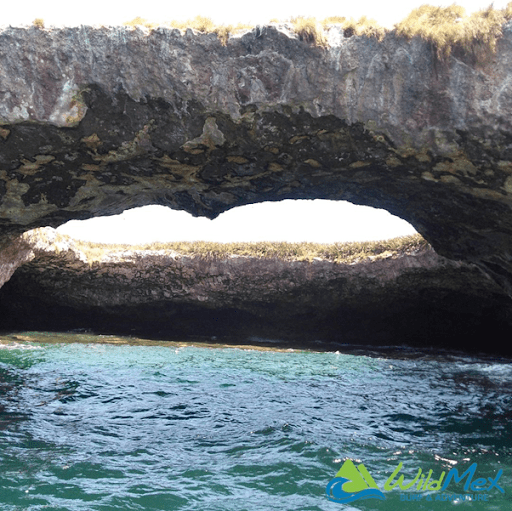 What's more exciting and adventurous than exploring this mind-blowing Marietas Islands hidden beach? No words describe the pleasure of exploring such a unique and aesthetically appealing island.
Come and get to know Marieta Islands hidden beach and national park the best way possible - with our professional local guides, who know the island like the back of their hands.
For finer details including prices and packages, browse through our Marietas Islands tours here and get all the info needed to save your space and book your tour for you and your partner or for the whole family. Feel free to reach out and say "Hola!" here for further assistance booking your Punta Mita or Sayulita Marietas Islands Tour, our knowledgeable team are always more than happy to help!