Surf Music Through the Years
Ever since the "surf culture" started booming in the 1960's in California, music has been a huge part of it; a complement to the sport and this new and exciting culture that brought so many people together, challenged authorities, gravity, nature, but most of all, points of view and how life and sport could be seen and perceived when they were all complemented by each other. There is not one without the other: Life. Music. Surf. It is impossible to separate music and surf, and they never should be.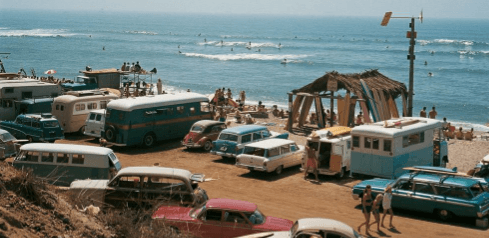 We've got classics/pioneers like Dick Dale, The Beach Boys, The Surfaris, and The Bel-Airs; Acoustic surfing geniuses like Jack Johnson, Donavon Frankenreiter, Eddie Vedder, Ben Howard, Tom Curren, and of course, bands like Weezer, The Cramps, Switchfoot, Dengue Fever and Girls. Among many many other artists, of course!
What a beautiful thing to extract creativity and joy of life from this amazing culture.
Here are some songs that we've been listening to at the office this week.
Enjoy!
The WildMex Team.
The Bel-Airs – Mr. Moto
Girls – Laura
Jack Johnson – Breakdown
Kelly Slater – Feelin' The Feelings
Eddie Vedder – Can't Keep
Donavon Frankenreiter – Big Wave