Volunteer with WildMex Surf and Adventure in Sayulita and Punta Mita, Mexico
Trail building and maintenance
Customer service / front desk
Photography
Marketing / Social media
General maintenance
Gardening
Surf instructing
Yoga
Cleaning
Language practice
Help with tourists and rentals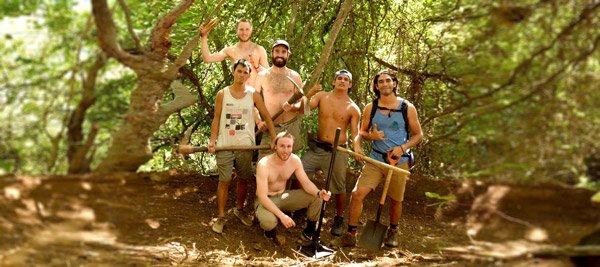 We are looking for fit and hard-working people to help the team with building and maintaining bicycle trails in the jungle, surrounding Sayulita town in Mexico. These trails are used by the whole community for mounting biking and hiking. As a non-profit activity, this is a volunteer position. Trail building is one of the biggest reasons why we started our volunteer program building and maintaining local trails to add to the local trail network for biking and hiking. Besides this, we are also working on an Environmental Project, developing _ for La Lancha beach which is one of the most consistent surf breaks in town that locals and tourists love. Trail building is very hard and strenuous work in the jungle and it can get pretty hot and humid (from 18-35° Celcius, plus humidity).

The majority of our team for this specific type of work is male-based, but a few female volunteers like and have joined trail building during their stay if they opt for it. The work involves clearing out bushes with a machete, clearing the trails, hiking in and out of trails, and bench cutting into the ground is required as well. You will be part of a great team of avid hikers, bikers, and surfers committed to keeping these trails available for everyone to enjoy. Experience in gardening or labouring of some kind is required. Trail building is mainly done in the mornings to beat the heat, leaving the rest of the day to surf, hike, and enjoy your time here!
When the work is directed to the Wildmex shops (Sayulita and Punta Mita) we need help with general cleaning (laundry, sweeping, mopping, dusting, organizing the warehouse, painting walls, beach clean-ups, etc), renting equipment, talking to and helping clients with questions, updating the equipment inventory, driving customers from one shop to the other, taking care of rescue animals and much more! and when you are done with work you can go out and surf or take out a paddleboard, hike to the different mountains and viewpoints, enjoy the sun, beach and warm weather! If you are into nightlife, Sayulita always has something happening every day of the week!
IMPORTANT NOTE: There is absolutely NO SMOKING allowed at either office in Sayulita or Punta de Mita. If smoking is important to you, please do not apply for this experience.
Volunteer position (Unpaid) for a non-profit activity
Expected work: 5 hours/day, 5 days/week
Minimum stay required: 4 weeks
Over 18 years old

English or Spanish speaker (or both!)

No smokers

No couples

Minimum stay of 1 month.

Driving license (not required but a plus if you do!)
Our Volunteer House in Sayulita
Located on the west side of Sayulita, with two big dorm rooms; a woman's dorm room and a men's dorm room. With 3-full and 1-half bathrooms with hot water, camping space for 2-3 tents with mattresses at the garden, a big terrace with a picnic table and a hammock fit for great hangouts and chilling time. There's a full kitchen with basic kitchen utensils (nor food nor cooking basics or condiments are included), drinking water and WI-FI. At the house, there's a hand-washing laundry station, and washing and drying machine at the office in Sayulita which you can use (detergent not included but you can find a cheap one at the store on the corner). The house has a large garden with papaya and banana trees that give plenty of shade, we even have a giraffe! Wait to meet her XP. The house is in a quiet neighborhood away from the hectic and loud part of town, but still super close to it at only 10-minutes' walk away from the surf break, our shop, and town center where all the restaurants and bars are.

IMPORTANT NOTE: No Drugs nor Smoking on the entire property (Doing so may result in expulsion) • No Parties (Only under previous and signed permission with the Volunteer's Manager and HR). 

Accommodation in a beautiful share house in Sayulita with other volunteers and members of the team

Free access to all board equipment (surfboards, boogie boards, and SUPs).

Free access to lessons/coached surf trips and hikes (depends on the availability and that it doesn't affect your schedule).

Free Access to surf shuttles (depends on the availability and that it doesn't affect your schedule)
Free access to the bike inventory

Food and food condiments

Toiletries. Please bring your own.
In order to apply for our volunteer program in Sayulita and Punta Mita, Mexico, please fill out this form with:
Your CV up to date

Let us know you! (Upload up to 5 pictures)

A little description of yourself and how can you help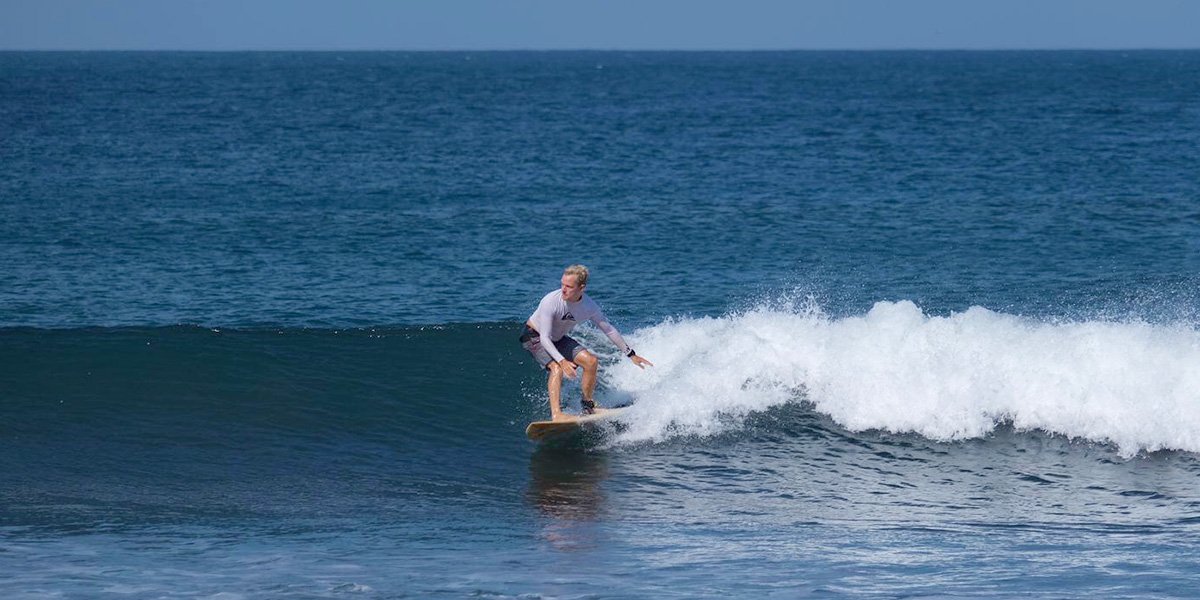 Eddie F. - Minneapolis, USA
Volunteering with WildMex was my first time volunteering and I couldn't have asked for a better experience. I met so many people from all over the world and the local people you work with are the most amazing people. I've made life long friendships. It's also the perfect place to learn to surf and a variety of surfboards you get to use is amazing. I also enjoyed getting to know the surf instructors and had the pleasure of surfing with them all the time. The town of Sayulita is so charming and there is always some sort of festival or celebration going. The house is comfortable and not all party which I loved because it really has a feeling of home. I went to my next volunteer place in Nicaragua and while I was there I missed WildMex so much I came back to volunteer again if that gives you any indication.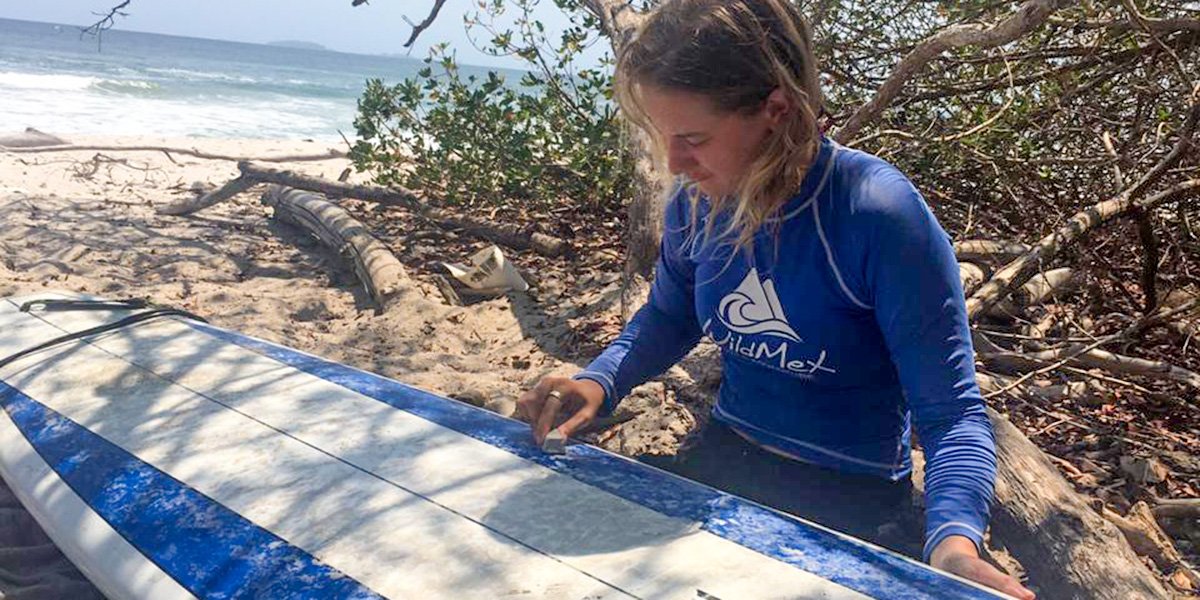 Chelsey S. - Melbourne, Australia
My time at WildMex so far has been extremely good! As a 20 year old coming from Australia with only very basic Spanish, I was a little nervous but my mind was instantly put at ease the very first day. Everyone here is so welcoming all the staff and the other volunteers are more than happy to help with anything you need-Spanish, surfing or any recommendations on things to do or how to get around!
The team at Wildmex are awesome to work with, renting out boards every day you get to talk to and meet lots of travelers and locals, you work about half the day so there is always plenty of time to go surfing or exploring.
I cannot recommend high enough- no one wants to leave beautiful Sayulita!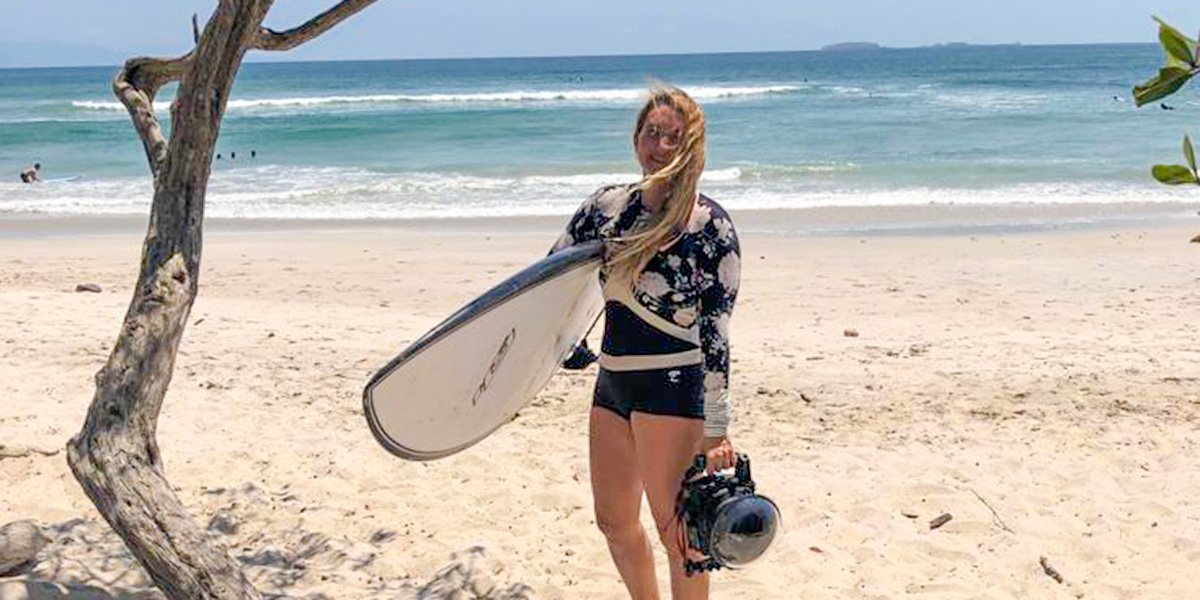 Katje B. - Hamburg, Germany
Here I get the experience of an exchange program in Mexico, to work with a fabulous and fun team, I am able to go to one of the most beautiful beaches every day to surf and get in contact to Mexican culture through the Mexican staff. Our tasks as volunteers are easy. Always offering the best service to the clients, renting boards and simple maintenance tasks.  If you speak Spanish you have an advantage, but it's not a must.
We also can join all the activities WildMex has to offer as a volunteer, like snorkeling tours, boat rides or Mountain bike trips.
The house offers a shared bedroom or big single tents, washing machine, shower with warm water and drinking water access.