Jungle Hiking Tours

EXPLORE AROUND SAYULITA AND PUNTA DE MITA ON FOOT
Jungles where jaguars roam, beautiful hidden beaches, and exotic tropical wildlife: hiking in the Sayulita and the Punta Mita area is an unexpected surprise that few know about. With our jungle tours, you will hike along shady paths, scramble up rocks, and emerge onto rocky outcrops with 360-degree views of the surrounding jungles and beaches.
Many of the trails in the area are built and maintained by WildMex, and we are proud to show them off. Join our Wildmex guides on one of our breathtaking hikes, either hiking to tranquil San Pancho or trekking to the top of Monkey Mountain.
DURATION
2 hours hike
Plus transport and chilling time
Really important
Morning hikes set out at 9am
Upon request, we offer afternoon hikes set out 3 hours before sunset, so we can enjoy a great view from up top (check with our guides for exact times).
This is a physically demanding trip, the way up is steep and requires guests to be in good shape.
Bring comfortable enclosed shoes.
Bring a small backpack to carry essentials.
San Pancho Hike
Monkey Mountain Hike
Our jungle hikes in Sayulita and Punta de Mita are sure to take your breath away...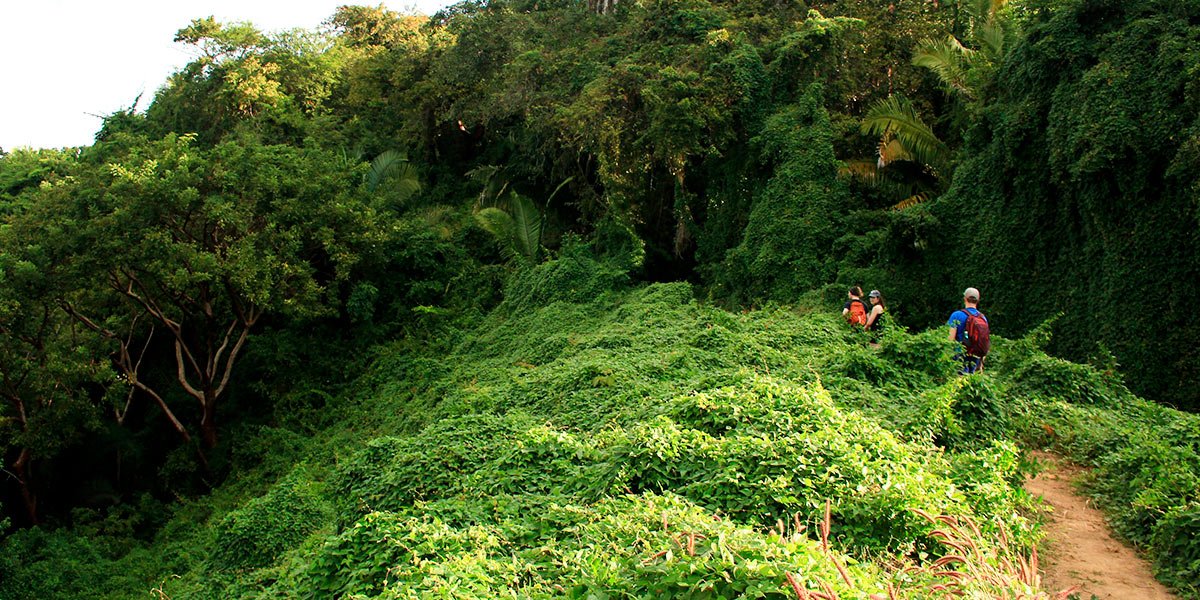 Hiking in Sayulita
Sayulita to San Pancho Hike
English Guide
Drinking Water
Transportation
Our guides rate this as one of the best hikes in Sayulita - This hike connects the popular surf town of Sayulita with its quieter neighbour San Pancho. The hike will take you through Sayulita's Northside and into the jungle.
After 30 minutes of relatively flat hiking, you will start a steady 30-minute uphill section that goes up through a small pass and drops you on the other side of the small mountain range.
During the hike, you will get the chance to explore secluded beaches, jungle vegetation, and tropical wildlife. Once we get to San Pancho, you will enjoy a rest period, with some fresh water and a granola bar on the heart of the town before heading back to the shop in Sayulita by car.
Sayulita to San Pancho Hike
PRIVATE GROUP
$85
2 people minimum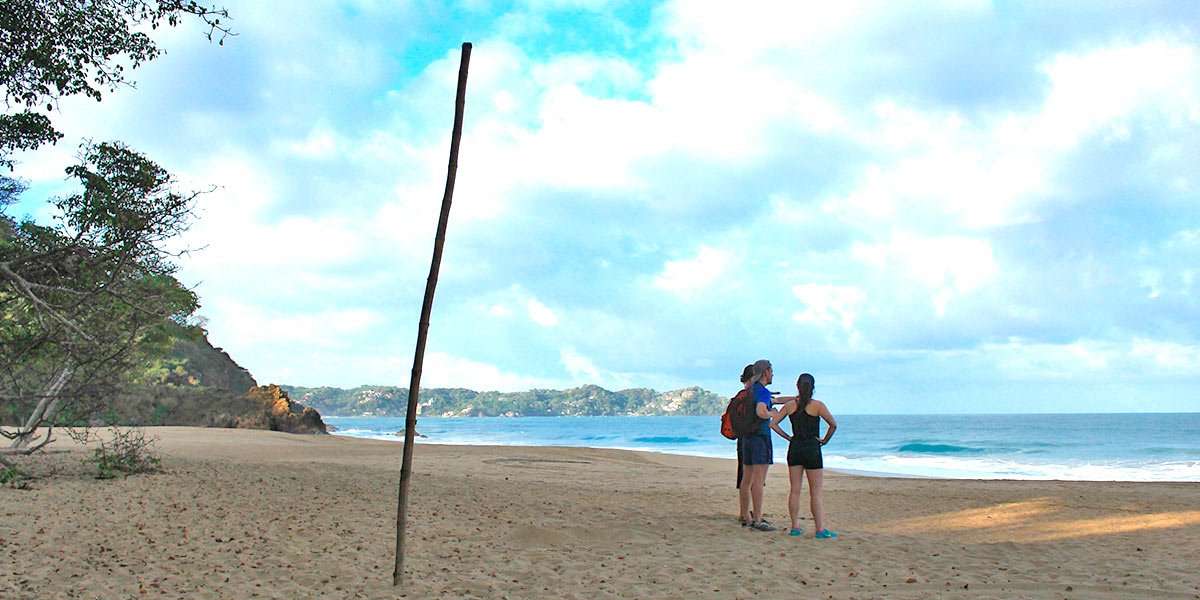 Hiking in Punta Mita
Hiking Monkey Mountain in Punta Mita
English Guide
Drinking Water
Transportation
Hiking Monkey Mountain in Punta Mita takes you to the very top of the area's landmark mountain, overlooking the surrounding beaches with a remarkable 360° view from the summit.
Starting in the foothills of Monkey Mountain, you will start the 1-hour semi-shaded uphill hike through winding jungle trails to the summit.
During the hike, you will experience spectacular views of the surrounding area and a fascinating introduction to the local flora and fauna. Once you reach the summit, there will be time to enjoy a rest with some water and a granola bar, to sit back and bask in nature with an incredible view, before heading back down and finishing the hike.
PRIVATE GROUP
$85
2 people minimum