Coral Island Snorkel Safari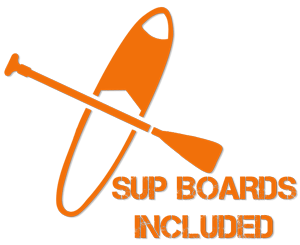 Located near the coastal town of Rincón de Guayabitos, our Coral Island Adventure will take you to one of the hidden honey holes in the region. This small town is located between Puerto Vallarta and Tepic, is known for being a bit more quiet than Sayulita, offering a different experience to all the visitors to this area.The beach in this town is known as a natural pool, one of the biggest in the world, with an extent of 2 kilometers, it is the perfect place for swimming in warm water, while snorkeling around or just chilling by the beach.
Join us on a wonderful boat trip to this magical place, where the position of Coral Island offers a bit of shade for a few hours during the day, making it the perfect spot for chilling and having a great day with family and friends.
The crystal clear water surrounding Coral Island, and mellow ocean allows us to practice SUP in this area, after our boat trip where we can admire the landscapes, observe the birds, and possibly look at the beautiful colored fish that surround the reef. This is a beautiful experience suitable for all ages.
Important:
Please be aware that the conditions of the waves may have some affect on the boat ride over, as well as the snorkel and SUP experiences. We cannot control the weather, nor the ocean conditions, so this information is important to take into consideration.
Transportation
Boat Ride
Snorkeling Equipment
SUP Boards
English Guide
2 People or more
$175 per person
3 People or more
$135 per person
4 People or more
$125 per person
5 People or more
$125 per person
DURATION
4 to 5 hours
(including transportation time)
This boat tour will also take us around Isla Cangrejo (Crab Island) where you will admire the variety of crabs that inhabit this place, the private beach commonly called Kiss beach, to finally reach Coral Island, where you will have some time to relax and buy some beers at the conveniently located shop.
Getting to our Punta Mita Headquarters
The WildMex office in Punta Mita is right in front of the path that leads to the beautiful surf break of La Lancha. The perfect location if you're staying in the Punta Mita, Bucerias, Puerto Vallarta and La Cruz area!
It's really easy to find the new headquarters; we are right next to the only PEMEX Gas Station and OXXO store on the Estate Highway Punta Mita - La Cruz de Huanacaxtle (right on Km. 15). We offer the same activities and also have board rentals (Surf, SUP and Boogie boards), so feel free to drop by and head to the beach!
Getting to our Sayulita Headquarters
The Closest international airport to Sayulita is the Puerto Vallarta International Airport (PVR), Receiving National and International flights from different cities in Canada and the United States.
WildMex Sayulita is approximately 28 miles north of Puerto Vallarta, 40 minutes to 1 hour away by car, depending on traffic. Regular public buses run from Puerto Vallarta airport to Sayulita, and taxis are also available at the airport. WildMex can help arrange your transport, so if you need anything just let us know.