Where is the next Sayulita?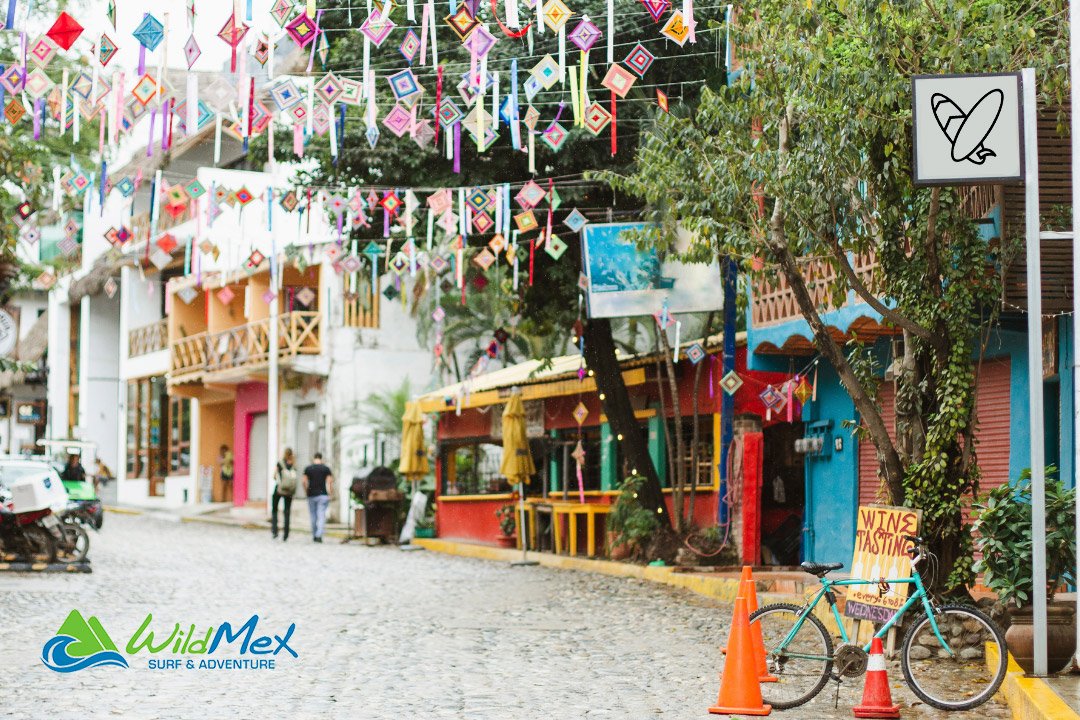 ---
This page has been created for the people who once loved the laid-back coastal village of Sayulita 'Pueblo Magico' but are now in search of more intimate encounters with true Mexican culture.
A blog for the travellers that want alternatives to Sayulita, to indulge in positive and meaningful life experiences and to embark on some true travel discovery…
---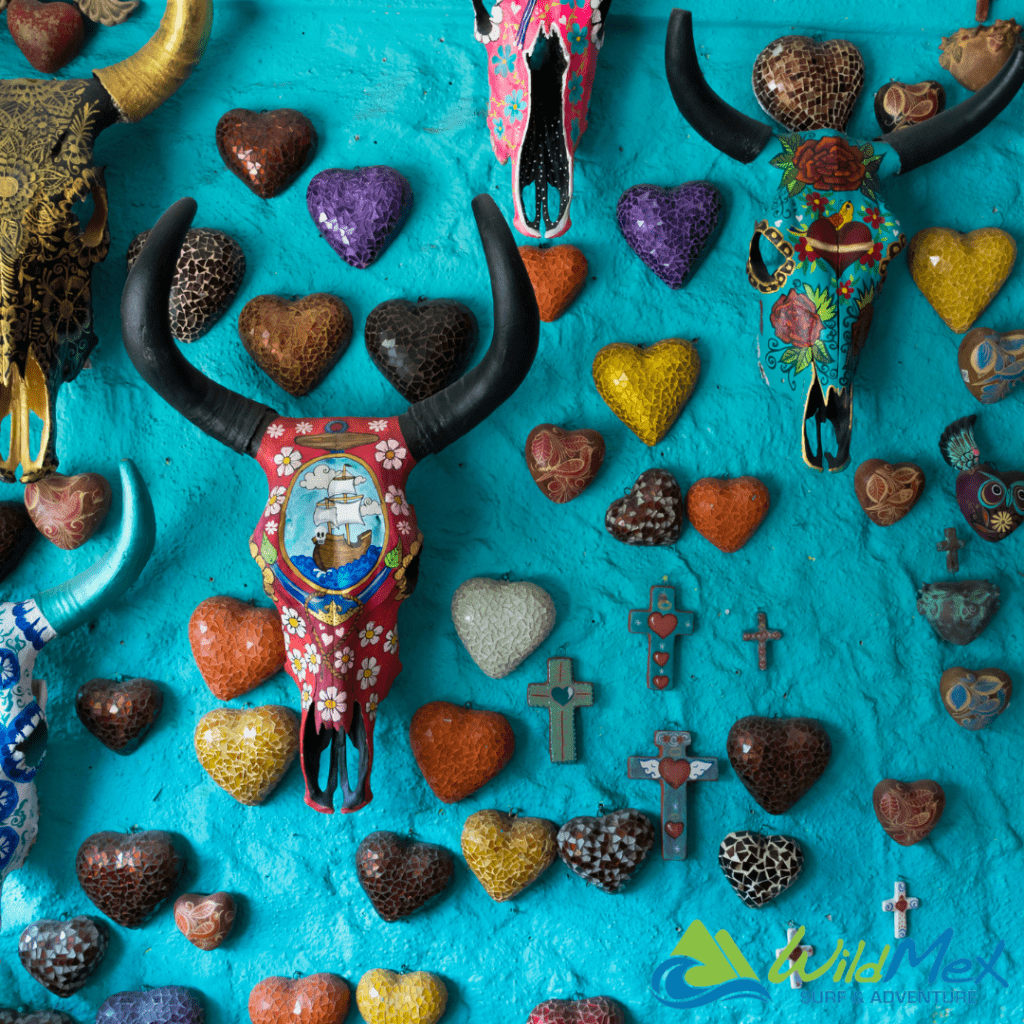 So, Where is the next Sayulita?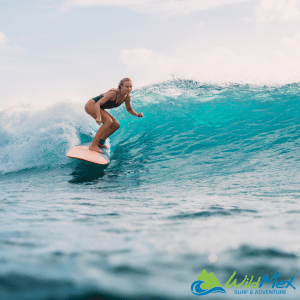 Stay one step ahead with our bright and brilliant local insight (updated weekly!)

If you loved Sayulita and you're wondering *where to next?* 
-This blog is for you!
What happened to Sayulita?
Oh boy, oh boy, what 10 years can really do to a place!

Sayulita went from Mexico's "the one to watch" to "the one to keep up with" faster than you can say tacos & tequila!

The once tranquil, free-spirit, hippy town was a place known or not so known for its unspoilt beaches, relaxing vibe, stimulating spirit and authentic Mexican experience…
Buuuut jump to 2021 and Sayulita has changed, becoming a destination with different characteristics than what initially drove some of us in!
So, the world got wind of 'Pueblo Magico' and well, although still wonderful in so many ways, it isn't quite the peaceful and 'undiscovered' fishing village that it used to be! Meaning some of us are on the hunt for the next Sayulita and alternatives to it! Sooooo, that's what we're here for! 
As locals who have grown up in the area and who love our home dearly, we want to show you alternative travel locations similar to Sayulita (the one you know and love), without you having to flee too far from the nest, so we can continue to share the area we know, love and cherish with you.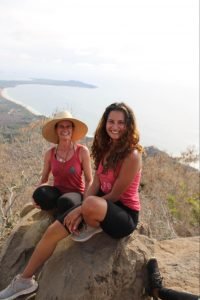 With exceptional and cost-effective flight options from Puerto Vallarta to pretty much all major airports and with only a 30-60min transfer from the airport to all recommended destinations, we want to help serve you to have the easiest, most stress-free and authentic Mexican experience possible.
So, whether you're a travel-solo backpacker, remote digital nomad, bustling family of 4, gnarly surf tribe or laid-way-back retired couple, keep checking in, this blog will be updated weekly and will show you alternatives to Sayulita that will suit you and your group's travel needs!
Have a question or want to inquire about places like Sayulita? or anything else mentioned in this blog? Reach us here, a member of our team will be more than happy to help! 
---
San Pancho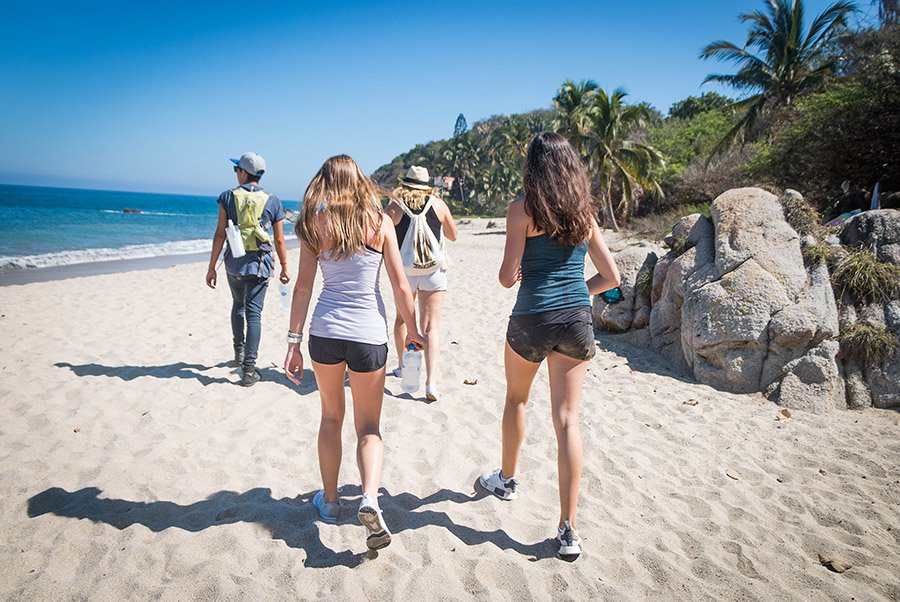 ABOUT SAN PANCHO
For those looking for places similar to Sayulita, San Francisco, more commonly known as 'San Pancho' is a sure-spot. This quaint Mexican town is situated in the State of Nayarit on the central Pacific coast of Mexico, around 50 km north of Puerto Vallarta on Federal Hwy 200 and just 1 bus stop north of Sayulita!
Equal parts eccentric and picturesque, this has to be stop number 1 for those looking for alternatives to Sayulita!
Characterized by its bohemian aura, small community vibe, antique cobbled streets and artistic energy, there's no doubt that San Pancho has that 'Sayulita Pueblo Magico vibe' way back from 10 years ago!! 
WHAT MAKES SAN PANCHO UNIQUE?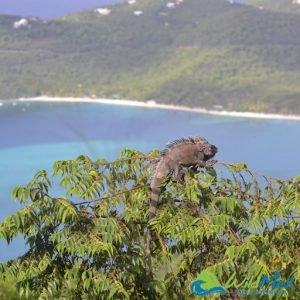 San Pancho is a place where you'll spot local iguanas taking siestas in treetops, and you'll get to sample local and organic Mexican produce. It's a comfortable coastal town where you'll practice hiking to secluded beaches and have the opportunity to experience true and authentic communities coming together.
Well-known for its volunteering schemes, eco projects, non-profits, yoga classes, spiritual practices, turtle release and vivid art community – you betcha, that this thoughtful and open town is a must-visit when on the hunt for places similar to Sayulita. San Pancho also offers the chance to make headway with your language skill, with options to take Spanish lessons with local teachers! 
BEST PARTS OF SAN PANCHO?
Discover the artisanal market on Tuesday's in Plaza del Sol
We recommend grabbing a creamy morning coffee and a fresh croissant to go from one of the many cute cafes in the area and embarking on an adventure full of life and colour at the local market. 
A treat for all the senses, the artisanal market every Tuesday, offers an assortment of fresh organic produce to bohemian home decor, locally handcrafted apparel, naturally inspired medicines and flavourful homemade treats! 
You'll be undoubtedly spoiled for choice at this vivacious market, making it the perfect spot to buy a gift for a loved one or even treat yourself!
Hike to undiscovered beach Playa Clavelinas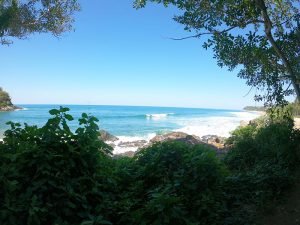 Ideal for those seeking close contact with nature, San Pancho offers both the opportunity to hike through luscious jungle wilderness and chill out moments within picturesque deserted beaches.
Playa Las Clavelinas is a quiet stretch of beach located past the golf course on Las Palmas road, lined with beach houses and gorgeous hotels. This trail offers the perfect chance to spend an afternoon being one with nature, practising your hiking abilities and simply chilling out at the beach with amigos!
BECOME A PART OF THE San Pancho COMMUNITY 
San Pancho is home to an incredible community of people from all over the world who really respect and look after the town, meaning there are many opportunities to get your hands stuck into local projects and to truly become a part of the local community. 
From eco-projects like recycling, beach clean-ups and sustainable planting to nonprofits that help the colourful community grow and flourish. 
Sounds right up your street? We recommend volunteering at Entreamigos (Between Friends), a great project started by the founders of Cirque Du Soleil which offers volunteers the opportunity to help and support the local kids and the community in general, with things such as painting, dancing and circus classes!
WHICH TYPE OF TOURIST IS SAN PANCHO SUITABLE FOR?
So who is the ideal tourist for San Pancho? Anyone from families with kids looking for adventure to couples who want a more intimate holiday without the parties. It is great for young people who want to make friends really quickly and for those who are looking to partake in any sort of spiritual or artistic journey.

San Pancho is also great for intermediate to advanced short bord surfers, offering short and challenging rides. 
Home to a community of open-minded, kind-hearted people, San Pancho is perfect for those that want to switch off from the outside world and spend some time within mother nature. 
WHICH TYPE OF TOURIST IS SAN PANCHO NOT SUITABLE FOR?
If you're a digital nomad looking for places like Sayulita – sorry! San Pancho is not for you. Well known for its wishy-washy Wi-Fi, those dependent on high-speed internet won't be thriving there anytime soon! 
Due to its short and punchy beach break and strong undercurrent, San Pancho is not the spot if you're a beginner surfer looking to improve on the waves on your doorstep. Luckily, Playa La Lancha, just a 30 min drive away, has 2 breaks for complete beginners, (so don't let that put you off!) 
SUMMARY 
Where is the next Sayulita? Well, San Pancho sure delivers the goods! 
If you're looking for a laid-way-back alternative to Sayulita with all of the same services such as healthy restaurants, ATM's, Gas stations, people that speak English and simply just a cool place to be with a comfortable and clean beach, San Pancho is the way to go.

Its progressive vibe, thoughtful community and wide options for entertainment such as sunset yoga, international cuisine, quirky cafes and shortboard surfing make it one not to miss on the west coast of Mexico! 
---
Higuera Blanca 'white fig tree'
ABOUT HIGUERA BLANCA 
So, you're looking for some travel locations similar to Sayulita? Well, how about Higuera Blanca? A tranquil town named after the beautiful Higuera (fig) trees that flourish in the area.
Sitting in between the two towns of Sayulita and Punta Mita, this hidden gem isn't just Sayulita 10 years ago, it's Sayu 20 years ago!! Meaning this undiscovered town has a whole lot to offer in terms of true authenticity and signature experience. 
Just 44 km north of Puerto Vallarta on Federal Hwy 200, this humble and quaint Mexican town offers places to see and ways to wander, a true nature lover's paradise and a sure escape from busy crowds and bustling life.

WHAT MAKES HIGUERA BLANCA UNIQUE?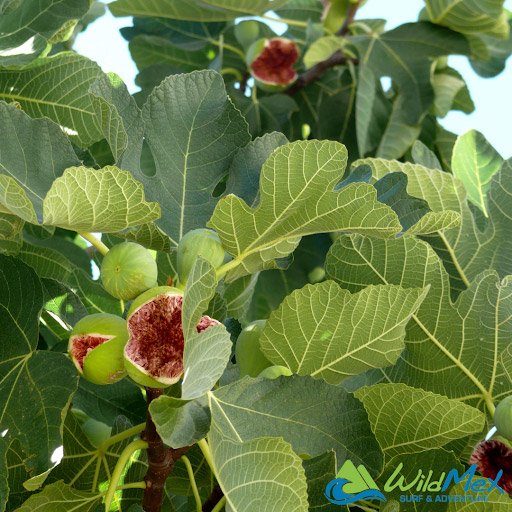 The main characteristic about this pueblo is that it's not a beach town! Meaning there aren't many tourists and the prices are waaay cheaper. Sitting only around 0.5miles or 1km from the nearest beach, this doesn't serve much of a problem if you opt to hire a motorcycle or car, which is advised if staying in this area anyway.

This balanced town is way more about the whole town rather than just 'beach life', home to many trees, shade, greenery and wildlife, inclusive of the Green Parakeet – a magnificent green parrot which can be seen daily, feasting on the fig treetops! 
Higuera Blanca is unique in the sense that it's authentically Mexican, by that, we mean damn tasty, home-cooked cuisine, cooked by Mexicans for Mexicans! Higuera Blanca boasts something called 'cenadurias', a place to experience and taste the real Mexico. Food cooked and served right on the porch of the chef's house, where you'll eat besides other locals! – It doesn't get much more authentic than that, right? Think tasty tostadas, brimful enchiladas and eye-popping Pozole! If you're looking for alternatives to Sayulita in terms of genuine Mexican experience, here's the place to find it. 
BEST PARTS OF HIGUERA BLANCA?
Experience equestrian riding & Tequila tasting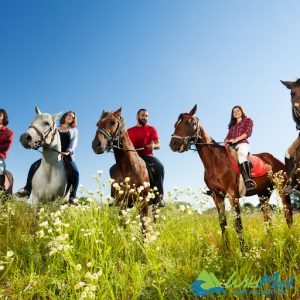 Higuera Blanca is home to more than one excellent riding school, making it the ideal place to try out equestrian riding for the very first time. 
From peaceful horse riding within rich jungle wilderness to excursions on horseback in the quaint village of Higuera Blanca, there are plentiful tours offering the opportunity to capture photography of the moments between moments and lifelong memories of your trip.
 What makes this tour even more unique? Well, it finishes with some exquisite tequila tasting! Now, that's pretty hard to say no to! 
Fancy something a little more out of the ordinary? There are also options to partake in private or group riding lessons and polo lessons for beginners! 
RECONNECT WITH YOURSELF & NATURE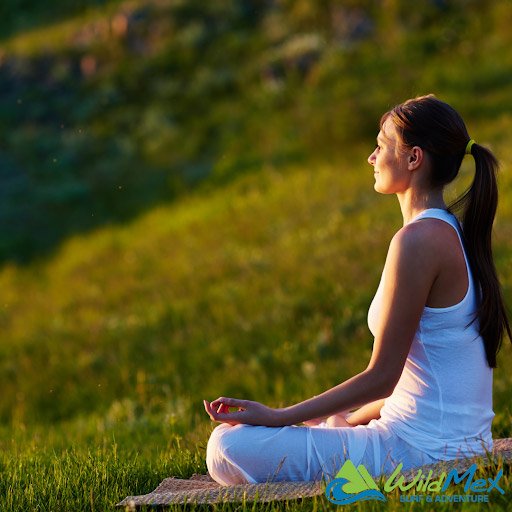 Higuera Blanca offers a wonderful backdrop for self-proclaimed nature lovers and spiritualists, offering a sure space to disconnect with the outside world and to be present with oneself and nature. From quiet strolls through the Mexican village to luscious jungle hikes with plenty'o time for bird watching, plus many beautiful spots to roll out a blanket, inhale, exhale, and feel one with all that is. 
Higuera Blanca proves the perfect holistic environment to expand internal reflection or to exercise an individual therapeutic yoga or meditation practice. If you're looking for an alternative to Sayulita's hustle and bustle and to truly connect with yourself, this is the place to be. 
SAMPLE AUTHENTIC MEXICAN COOKING IN THE PLAZA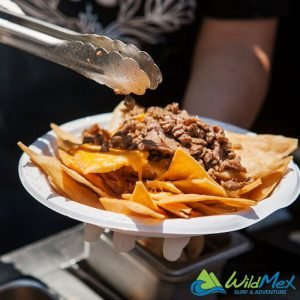 One thing that is a "si o si" whilst in Higuera Blanca is the sampling of authentic Mexican cooking in the main plaza! From traditional taco stands in the corners of the plaza to the formerly mentioned 'cenadurias', dining out of the homes of the locals, there is true abundance in terms of the delicious foods to try!

The plaza is big, beautiful and clean, bountiful with blooming trees and kids who play blissfully with skateboards and bicycles. The experience is both pleasant and very local, there are no vendors or people trying to sell you things you don't want, there are no crowds, queues or tourists, just good ole Mexico – how you see it in the movies. 
The plaza is home to can't-miss spots to dine, drink and feast, here you will also find places to buy fresh fruit and veg and sample local beers.
WHICH TYPE OF TOURIST IS HIGUERA BLANCA SUITABLE FOR?
Higuera Blanca is excellent for people looking for travel locations similar to Sayulita, with a twist. 
Ideal for any traveller or travel group that are looking for some tranquillity and to escape city life. For the nature lovers and those that are looking for an all-around, more balanced trip, rather than just a beach holiday.  && for travellers who want an authentic Mexican experience or to practise their Spanish language skills, as there aren't many locals who speak English, which makes it a great place to give it a whirl!
What's the wifi like here? Is it good for digital nomads?
WHICH TYPE OF TOURIST IS HIGUERA BLANCA NOT SUITABLE FOR?
Higuera Blanca is not suitable for solo travellers looking to make connections fast or people that like to party due to its very quiet atmosphere.
 It is also not suitable for those who want the beach on their doorstep or those that want to travel around but aren't looking to hire a car or motorcycle as this is the recommended form of transport for the Higuera Blanca area.
As of summer 2021, the current WIFI is not great here, there are Satellite and WIFI options, however, they come with the regular Satellite and WIFI issues, such as lag and bad performance when cloudy or rainy, meaning travellers who rely on the internet for work shouldn't plan to pitch up here for the long run. 
SUMMARY 
Those looking for alternatives to Sayulita may satisfy some cravings within Higuera Blanca!
If you're looking for a down-to-earth and traditional vay-cay this pretty pueblo proves a peaceful and tranquil escape from the comings and goings of Sayulita. 
Higuera Blanca's beautiful jungle views and enormous fig trees with epic trunks and roots set it apart in terms of character and essence, whilst the undiscovered nature of the town promises a truly memorable endeavour. 
If you're open to adventure and thrive with nature's peace on your doorstep, the possibilities are endless within this quaint village.
---
Litibú
ABOUT LITIBú
The next Sayulita?
How about Litib
ú?
From state-of-the-art resorts to chic and classy residences, Litibú, a government-sponsored Fonatur Master Planned Development (MPD), is a destination calling all those who came to Sayulita for the finer things in life.

Home to an array of modern and interesting development projects, this get-away charm is located just 50 minutes north of Puerto Vallarta International Airport and just minutes away from the well-known areas of ​​Punta de Mita and Sayulita.
Boasting a plethora of outstanding apartments, restaurants, cafe's, pools, shops and of course the extraordinary 18 hole golf course, which offers a combination of views from luscious virgin jungle and crystal pacific ocean, Litibú could without a doubt, be a safe alternative to Sayulita! 
WHAT MAKES Litibú UNIQUE?
One of the most interesting aspects of Litibú Beach and something that makes it so unique is the flawless fusion of the take-your-breath-away natural landscapes and the luxuries and comforts of the activities available. 
Protected by high hills, mountains and jungle wilderness, this coastal resort seizes the attention of nature lovers, leisure-seekers and those looking for a vacation of rest, recreation and refreshment. 
From the pristine beaches to the astonishing jungle views, those looking for travel locations similar to Sayulita can make the most out of the free beach access, to stroll, swim and relax, across the extremely beautiful, 3.5km wide, virgin sand (and super clean) beach!!

Litibú is also wildly unique in the sense that it has not lost its Mexican authenticity. With options to taste traditional Mexican cuisine, listen to classical Norteño and Banda indigenous music and experience the untouched coastal corners of Nayarit, without the crowds. 
BEST PARTS OF Litibú?
TAKE YOUR BEST SHOT PLAYING GOLF WITH AN OCEAN VIEW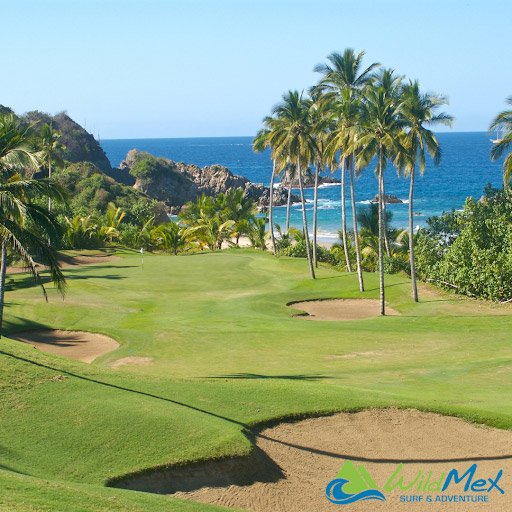 Why not take your best shot, in Litibú's exquisite 18-hole masterpiece? 
Large bunkers and expansive, sloping greens call for precise shots and moments to live for. Whilst the impeccably manicured green boasting fountains and sculptures makes the perfect backdrop for an unforgettable round of golf. 
Entertaining for golfers of all skill levels, this 18-hole golf course features a pro shop, practice tee, driving range, snack bar and rentals of carts and clubs, plus epic views of Mexico's western coastline and surrounding natural jungles. 
You won't regret playing an exhilarating round of golf, unplugging from outside stresses and teeing off in the exceptional conditions on offer. 
The Litibú golf course is home to remarkable facilities, expert service and warm hospitality, making it a must-do activity whilst in Litibú.
Sunset Strolls On the virgin beaches of Litibú.
From Litibú itself to the neighbouring beaches of Punta Negra and Careyero, get ready to step into sublime solitary between the picturesque multicoloured skyline and warm ocean waters beneath your feet. 
This refreshing coastal area offers gentle sunset strolls in an environment of soft white sand, calm crashing waves and the cool ocean breeze. Those that love to connect with mother nature will sense peace and serenity enjoying evening strolls across the 1.2 miles of beaches that stretch in front of Litibú. 
ZIP-LINE THROUGH JUNGLE TREETOPS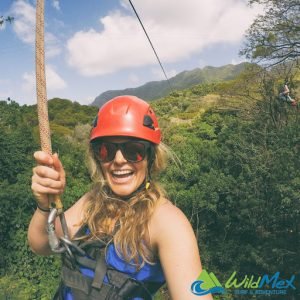 Looking for a day filled with adventure from start to finish? Well, why not try soaring high above the jungle treetops in Litibú's rainforest natural reserve – on a zip line?!
With the most spectacular views of the Puerto Vallarta region, you'll experience more than 2 miles of flying on 10 lines, and a suspended bridge on the mountains of Higuera Blanca, Nayarit, (just 2.5km from Litibú.)

This unforgettable experience aims to connect you with mother nature like never before. From views of the Pacific Ocean in Punta de Mita to witnessing wild boars, deers and even beautiful Macaw parrots, it's safe to say that if the exhilaration doesn't take your breath away, the views sure will!
WHICH TYPE OF TOURIST IS Litibú SUITABLE FOR?
Litibú may prove the perfect alternative to Sayulita for those looking to enjoy the best coastal corners of Nayarit. From young to mature couples looking for a romantic getaway to a group of guys or gals seeking time off to chill out! 
The resort hosts exceptional WiFi for those who work online and calm ocean waves prove ideal for families with little ones or those who enjoy swimming. 
WHICH TYPE OF TOURIST IS Litibú NOT SUITABLE FOR?
Due to its laid-way-back essence, Litibú isn't recommended for young, solo travellers looking for places like Sayulita in terms of parties, quick-connections or waves on your doorstep. 
Even if sometimes in the morning you can find surfable waves, Litibú is not a surfing beach – we recommend staying in Punta Mita if you're looking for a vay-cay centred around surf. 
SUMMARY 
So, where is the next Sayulita? Litibú could just be it, if spa's, pools, shopping and isolated beaches were the thing attracting you to Sayu once upon a time! 
Litibú offers a compromise between wild paradise and luxury comforts, just a stone's throw away from the dynamic hub of Sayulita. 
Litibú seeks to offer travellers one of the most exceptional vacationing opportunities in the Riviera Nayarit with authentic Mexican experiences to be had along the way! 
---
La Cruz De Huanacaxtle 'LA CRUZ'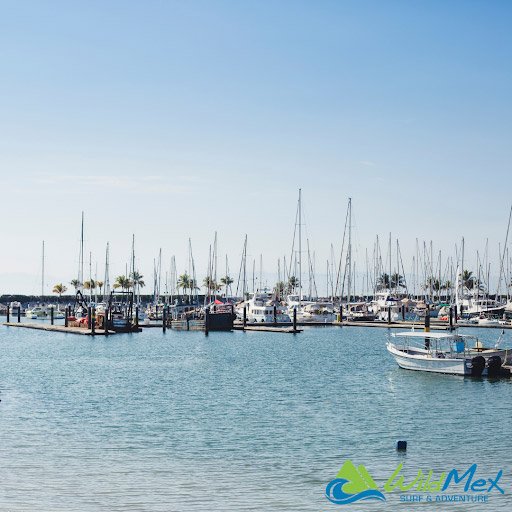 ABOUT La Cruz De Huanacaxtle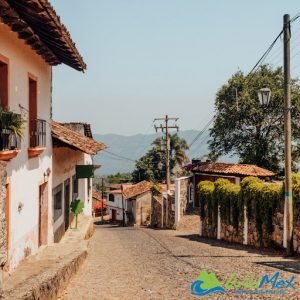 So, you're looking for alternatives to Sayulita? Well, if live Mexican music played in rustic cobbled streets and freshly-caught seafood with plenty of time spent on the water is what you're in search of, La Cruz de Huanacaxtle might just be it! 
Founded in the 30s by the Chávez family, (who still happen to live in town), and named after a cross made from Huanacaxtle wood, located at the town's entrance, this picturesque fishing village, also known as "La Cruz" – to the locals, charmingly embraces true Mexican tradition.
Approximately 25 km from Puerto Vallarta and situated on the Pacific Ocean's Bahía de Banderas, this attractive village with a marina designed to be the best in Mexico, proves a hot favourite to boaters from the US, Canada and Europe. La Cruz attracts an up-market cosmopolitan crowd and travellers looking to kick back and relax for a vacation or stay put for the long run. 
Is La Cruz the next Sayulita? Well, it might just be! Read on to discover more… 
WHAT MAKES La Cruz De Huanacaxtle UNIQUE?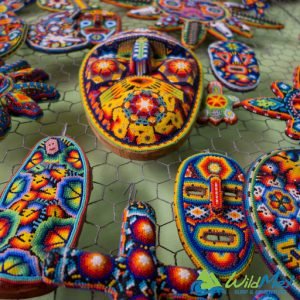 is unique in the sense that tradition is its essential characteristic. A fishing village for generations, this laid-back village offers a place to stay, away from the hustle and bustle of mainstream life. 
It is also home to a plethora of interesting businesses, from a Huichol Indian Art Gallery, vegan cafés, local eateries and independent shops, meaning taking morning walks through cobbled streets proves a sure treat for those who love food sampling, window-shopping and gift buying.

Since the construction of the Marina Riviera Nayarit in 2008, an environment with balance between a traditional Mexican village and a modern sophistication development has blossomed. Today, these spaces coexist harmoniously, adding true uniqueness and world-class beauty to the heart of the village. 
If you're on the hunt for travel locations similar to Sayulita, this might just be it! Keep reading for the best bits!
BEST PARTS OF La Cruz De Huanacaxtle?
EAT FRESHER THAN FRESH SEAFOOD WITH AN OCEAN VIEW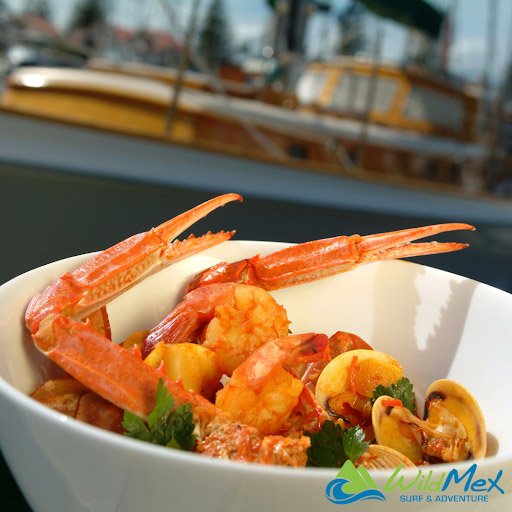 La Cruz de Huanacaxtle is abundant with delicious restaurants, from local to international dining buuuut if you really want to push the boat out and have an evening you'll never forget, we recommend dining at the marina.
Brought fresh from the ocean and straight to your plate, these seafood eateries boast the best and freshest ingredients you can get. 
You'll be able to taste the likes of fried octopus, fresh fish ceviche and spaghetti with shrimps in white wine, whilst indulging in spectacular sunset and ocean views, in the heart of the marina! – What's not to love? 
GET THE GOODS BY BROWSING LOCAL MARKETS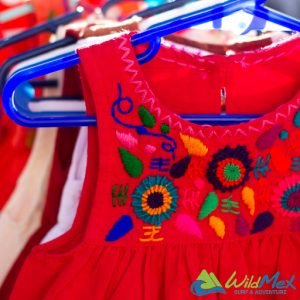 By far, one of the highlights of La Cruz is visiting its local markets! 
From embroidered home decor to clothing made by local artists, fresh juices, vegan bakes and Huichol art, La Cruz Sunday Market (Mercado La Cruz de Huanacaxtle), is an energy hub where locals sell their authentic products from all over Nayarit. Here you'll find yourself mazed and marvelled between stalls of vibrant colours, traditional scents and delicious flavours! Catch this market every Sunday between 9-2 PM, during the high season.
Or maybe you fancy cooking up your own daily catch? La Cruz Fish Market is the go-to spot to purchase all kinds of fresh fish, from Pargo, Mahi-Mahi, Tuna, Huachinango, Mojarras, crab, shrimp, lobsters, oysters and more. Open every day from 8:30-3:30 PM on Calle del Mar #4.
OPT FOR A TROPICAL WATER ESCAPE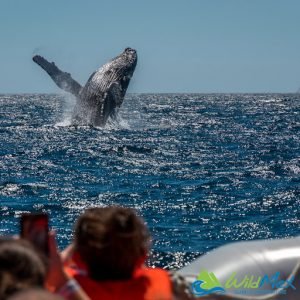 Whether it's surfing, snorkelling, diving, fishing or boating, if you once came to Sayulita to spend time in the ocean, La Cruz might just be the next Sayulita for you. 
Thanks to the abundance of species such as tuna, marlin and dorado, fishing proves to be one of the main activities in the area, with a number of fishing vessels leaving each morning for tours from the marina. 
Yet if fishing isn't for you, you can also enjoy activities such as snorkelling and diving where you'll have the chance to swim in secluded coves and crystal blue waters, great for those who want to enjoy an adventure in the beauty of Mexico's coastal landscape.
La Cruz's marina is home to many yachts and sailboats which leave daily for snorkelling tours in the bay, sunset sailing trips and SUP tours. 
If you just so happen to come in season, you may get the chance to sail alongside Humpback Whales, Mata Rays and turtles, whilst enjoying authentic Mexican food and drink onboard your chosen vessel!
WHICH TYPE OF TOURIST IS La Cruz De Huanacaxtle SUITABLE FOR?
Is La Cruz De Huanacaxtle the next Sayulita for you? 
Well, if can you imagine anchoring your yacht for the long run, in a village that sits tight with tradition? La Cruz de Huanacaxtle could just be what you've been waiting for. As an area open to investment, for which around 130 thousand meters have been allocated for such developments, La Cruz proves the picture-perfect relocation spot for mature travellers looking to escape the hustle and bustle of ordinary life. 
With surfable waves and beach clubs just a stone's throw away, oh and the marina with its array of water activities on your doorstep, La Cruz proves an ideal spot for young to older couples and families, craving time well-spent on or beside the ocean. 
La Cruz also boasts excellent WiFi, making it an ideal working hub for chilled-out digital nomads looking for a balance between modern-day sophistication and charming, old-school tradition.
WHICH TYPE OF TOURIST IS La Cruz De Huanacaxtle NOT SUITABLE FOR?
We don't recommend La Cruz for young, solo travellers looking for parties or booming nightlife, this rustic town can get lively in the high season (November to April) but more often than not, attracts families and mature crowds seeking tranquillity. 
SUMMARY 
For those looking for a peaceful holiday or a place to retire, La Cruz De Huanacaxtle could just be your alternative to Sayulita! 
Just 30 minutes from Puerto Vallarta International Airport and far away from the highway (which means it's quiet), La Cruz also offers exceptional services such as, ATM's, gas stations, international restaurants, live music, farmers markets, great internet, close to the surf and not to mention groceries which can be delivered to your address!
If morning walks on the marina and sampling farmers market goods is what you're into, La Cruz won't disappoint. Its excellent offer of fresh seafood, exceptional services and sights to see such as panoramic views of Puerto Vallarta and the Bay of Banderas, are all highlights that'll ensure you won't be missing the things you loved about Sayulita!  
---
Bucerias 
ABOUT Bucerias 
So, you're here because you're on the hunt for travel locations similar to Sayulita? 
If you haven't found it yet…Well, boy, oh boy, this one might just be it! 
Bucerias is a calm and relaxed beach town on a stretch of Mexico's Pacific coast – the Riviera Nayarit. This quaint beach town sits between La Cruz de Huanacaxtle and Nuevo Vallarta. Just 21km north of Puerto Vallarta and 20km south of Sayulita. 
The town is home to a lot of activity, both from tourists and from locals yet despite this, the energy is laid-back and relaxed, the beach is clean and the locals are sincere and kind! 
Many choose this spot as a pleasurable whereabouts to retire from the hustle and bustle of life and others, to kick back for a week or two before moving on to one of the other many beautiful locations within close proximity. 
Bucerias has been called "the Sayulita from 30 years ago", so, let's see if it's true! 
WHAT MAKES Bucerias UNIQUE?
Charming is an understatement when it comes to this typical Mexican town… 
Think assorted coloured houses, cobbled streets, shell collecting, sand figures and local delicacies such as ceviche, shellfish and lobster, not to mention Thursday evening art walks, where art admirers can enjoy the many art galleries whilst sipping on typical Mexican cocktails such as Paloma's and Chelada's along Lazaro Cardenas Street – charming and damn right delicious! 
Bucerias is unique in the sense of its tranquil environment and positive energy, the locals will always offer a salud and a smile and you'll often see locals and tourists mixing together in bars or at the beach. 
Bucerias is a place similar to Sayulita, in the sense that you'll leave with a dose of lightness and optimism, a spring in your step that comes from the kindness of the people and the simplicity of the town. 
BEST PARTS OF Bucerias?
Get lost Sightseeing Local landmarks 
Bucerias hosts a strip of 3 blocks between the highway and the beach which have an outstanding atmosphere. The streets are mostly quiet, the surroundings are brightly coloured and the nature is vibrantly green. 
Amongst the various attractions and sightseeing landmarks such as the Iglesia a la Señora de la Paz (Our Lady of Peace Church) and the new brand-spanking-new main plaza, there are also tons of restaurants, boutique shops and cafes to visit on foot which means getting lost amongst it all is a MUST! 
TAKE YOUR VERY OWN SELF-LED BIKE TOUR 
Why not do your very own bike tour? Hiring a bike for the day to explore is a fun and adventurous way to get around! You'll see many of the locals riding theirs towards the beach or to the market or even stopping off in the main square to watch the day-to-day movement and energy of real Mexico. 
You may want to ride your bike through the picturesque alley ways to discover hidden gem bars and restaurants or even sample local produce such as the delicious coffee and 'tres leches' cake from one of the many delicious cafe's available.  
Or how about taking your bike to the beach and tucking into ceviche tostadas and mojito style lemonades for sunset?
Get playful in the water at the safest beach around
Bucerias is widely known as the safest beach in the area and was also recently certified among the cleanest on the Mexican coasts by the Secretariat of Environment and Natural Resources. This means its calm waves, warm water and clean sand make it ideal for those who truly want to get playful in the water! 
From groups and couples to families with young children, cloud 9 happiness is guaranteed if you're a sucker for water activities.
The beach is home to a water park, inflatable games and curious obstacles on the water that can be enjoyed by children and us "big kids"' too… There is also the option to practice kayaking, jet skiing and sailing, however, if you're on the hunt for places like Sayulita in terms of its surfable waves, heading towards Punta Mita would be your safest bet! 
WHICH TYPE OF TOURIST IS Bucerias SUITABLE FOR?
So who is the ideal tourist for Bucerias? 
Home to a community of open-minded and sincere people, Bucerias is ideal for group trips or backpackers looking for a taste of authentic mexico with a combination of activity and down-time. We also recommend Bucerias for families with kids looking for plenty of things to do, to couples who want a romantic or laid-way-back getaway. 
Bucerias is also a great option for digital nomads as it hosts excellent WiFi and quirky working locations or alternatively for those who don't speak Spanish as here you'll find many locals who are keen to speak English!
WHICH TYPE OF TOURIST IS Bucerias NOT SUITABLE FOR?
Bucerias is an activity hub with plenty of things to do but if you're in search of the party, sorry, it's not your spot! 
Due to its super chill and humble vibe, Bucerias isn't recommended for young, solo travellers looking for alternatives to Sayulita in terms of the nightlife. 
Even if there are plenty of water activities on offer, Bucerias is also not a surfing beach, meaning, if you're looking for a vacation centred around tube riding or hanging-ten, your best bet is to head towards Punta Mita! Bucerias is a 10-15 minute drive to its nearest surfing locations. 
SUMMARY 
Bucerias is a small town without the small town feeling – offering an abundance of things to do and places to see!
From the local springs to sand figure competitions, windsurfing, boogie boarding, and shell collecting, it's the kinda' place you feel at ease, with the social life being quiet. Local shops and markets sell a lion's share of silver jewellery, hand crafted decors, one-of-a-kind garments and local sweets whilst the 10km long beach offers a great place to walk, relax and take trips on horseback. 
The weather averages 91°F (32 Celsius) in the town's warmest months of August and July, meaning those looking for places similar to Sayulita in the sense of year-round warm weather, safe beaches, charming markets and local delicacies won't be disappointed. 
 Bucerias boasts the best services out of all of the travel locations similar to Sayulita listed here in our blog. With an array of activities, cafe's, restaurants, ATM's, Gas stations and people who speak English.
All of the above makes Bucerías a prime destination for travellers to vay-cay or establish a second place of residence. If you're looking for a simple and easy place to relax with a beautiful and clean beach, this charming oceanshore town on the Riviera Nayarit is your place to be!
Peace & love,

Wildmex