The Beach is Calling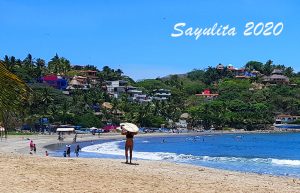 After an extended period of closed public spaces and stay-at-home orders, things are gradually coming back to life here in Puerto Vallarta and the beaches are officially reopened and slowly repopulating – more pristine than before. In the streets of Sayulita, you can feel vibrant energy returning as visitors and residents are out and about, enjoying live music and local restaurants. Some of us may feel we are emerging from a hibernation of sorts. There is a renewed appreciation for the beauty of the jungle and beaches, and the buzzing of street life in the town.
On warm days in June and July, it has hard to find a better place to spend an afternoon than out on the water surfing or paddleboarding. The colors from this vantage point at La Lancha beach in Punta Mita are especially beautiful this time of year. From your board, you see vast blue up to the horizon as you scan for incoming waves. Turning your head, a bright green jungle spreads across rolling hills. These hills are becoming greener and greener each day because during the summer months, the rains begin and new life cycles start. The jungle is teeming with lush new growth. In the evening, clouds speckle what is often a completely clear sky in other seasons, making for incredible multicolored sunsets with deep oranges, light pinks and purples.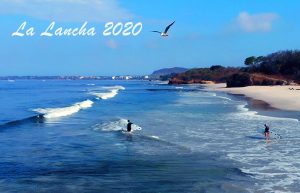 Nayarit boasts a mild tropical climate, similar to that of the islands of Hawaii, which is located on the same latitude as this area. While the summer months in Nayarit are the warmest (with average highs in the high 80s Fahrenheit) and most humid of the year, the rains cool down the air. The heaviest rains begin in mid-July, and in June there are occasional evening showers.
The rainy season is a very important period for all of Bahia de Banderas. Surrounding mountain ranges and local agriculture are hugely benefitted by the rainfall. With the first few rains of the year, an immediate change is visible – the Sierra Madre mountain range goes from a light brown color to a vivid green in a matter of days. The rivers in the area also come to life, carrying with them vital nutrients from the mountains that empty into the ocean and nourish life there.
For those of us here, the rainy season can be an opportunity for cleansing and revitalization. After several months of quarantine and with all the changes caused by the pandemic, it is important to pause and reset, doing what is healthy for our bodies and minds. Surrounded by the ocean and lush green vegetation here in Bahia de Banderas, this reset comes naturally.
Hope to see you soon out on the water!