Do I feel safe in Sayulita?
Do I feel safe in Sayulita? – Yes definitely
I arrived in Sayulita a small surfer town on the Pacific coast of Mexico two month ago .
As it was my first stay here in Mexico I have to admit that i was a little bit worried before. Since there are many prejudices about the safety in Mexico, I was not sure if it is a good idea to travel through this country alone as a woman.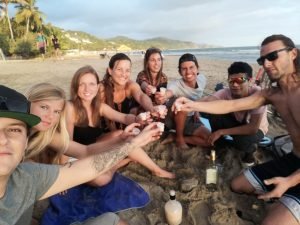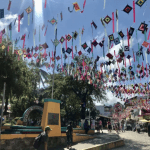 However, from the first day Sayulita and its inhabitants showed me that my concerns were unfounded. All people here are really friendly, open minded and helpful. It is super easy to get in contact with people. If I just walk through the streets I often get involved in a conversation. 
A really good example for the people's mentality is my first hitchhike experience. As I wanted to surf on a different Spot I decided to try hitchhiking. I have to say that I was a little bit worried before but everyone told me that it's really easy and save so I wanted to give it a try. After a few minutes of waiting next to the road a very nice mexican guy stopped and asked for my destination.  So I told him the name of the beach. But as he did not know where it was, he switched to the passenger seat and let me take the wheel. So he let me drive all the way to the beach, even though he didn't even have to go that direction.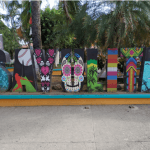 But not only during the day but also at night this city is a safe place. A typical evening in Sayulita starts with meeting at the main square, what is a wonderful place to hang out with your friends and watch other people. Later we go for a drink or to dance in one of the bars, where also live music is often played. In Sayulita is almost every day like weekend so there are always a lot of people outside. For that reason it is not scary to walk home alone. I have to admit that I feel here more safe walking in the night than sometimes in my home Germany.
Based on this experiences I made here so far I only can say that Sayulita is an amazing place to visit. During my stay I never had a bad or unsafe feeling at all. I am glad I got the opportunity to come here and be a part of Sayulita's life for a few months.
–Joelina, 24 years old from Germany