5 unforgettable adventure activities you can do in sayulita and punta mita right now (even during covid) 2021:
from surfing sayulita to climbing monkey mountain
With Mexico amongst one of the only countries with open borders throughout the pandemic, it's no surprise that adventure-seekers have been living it up in the adventure playground of Sayulita and Punta de Mita…
A tropical island-vibe paradise on the pacific coast of Mexico; well-known for its hippy vibes, great surf and diverse venturesome activities – if you're looking for an adventure-filled getaway, undoubtedly, here's your spot!

As locals in the area, who know the best-kept secrets Sayulita and Punta Mita have to offer, that's why we've formed our top 5 unforgettable adventure activities that any self-confessed Indiana Jones' should embark on when in the area, meaning you can get that dose of thrill and venture, even during the pandemic!

Check it out…
Experience Surfing in Tropical Waters – SURFING IN SAYULITA & PUNTA MITA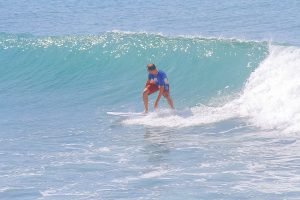 Paddle fast, pop up, bend your knees and fly forward, sounds easy enough right? Not entirely! For anyone that's tried surfing once, they know that it's no walk in the park, but that's exactly where the thrill comes from, right?
There's no doubt that riding a wave will give you a huge rush of adrenaline and well, there are soooo many waves to surf and enjoy when learning to surf in Mexico, that's why surfing in Sayulita and Punta Mita has to be on our list of unforgettable adventure activities in the area! 
In one of the most picturesque coastlines in Mexico, Sayulita and Punta Mita offer tropical waters, long mellow waves and high-vibe energy for adventure-seeking travellers from across the globe. 
Learning to surf in Mexico's charming fishing village – Sayulita (and its surrounding areas), can be organised through Wildmex before or after you arrive, check the link here to enquire or book fun and safe lessons for those of all ages wanting to learn new surfing skills! Alternatively, pop your head into one of our shops, say how-do-you-do, rent a board and head out to the break, solo! Find the Wildmex shops located here.
GET HIGH, HIKING TO THE TOP OF MONKEY MOUNTAIN – HIKING IN SAYULITA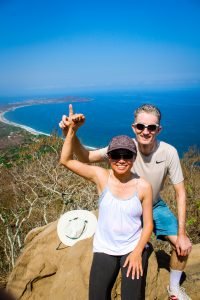 Let's be honest, many of the "Bucket List" adventure experiences seem to be fueled by adrenaline and testosterone, but adventure doesn't always have to be fast-paced! 
That's why as locals, we know that true adventure comes in many forms, one being the rich reward of reaching the top of Monkey Mountain in Punta Mita, the area's landmark mountain, where you can overlook the surrounding beaches with a remarkable 360° view from the summit! 
Hiking Monkey Mountain in Sayulita will offer you the chance to explore secluded beaches, jungle vegetation, and tropical wildlife, surrounded by a high-vibe group and supportive, knowledgeable hiking guides, who, just like you, love the thrill of wild adventure! 
So, whether you're a keen explorer, someone wanting to conquer your fear of heights or even someone looking to try something new, this breathtaking hike, paired with the impressive panoramic views, will no doubt give you something to brag about when your feet touch base again! 
Check out the full list of recommended hiking tours in the area here including this highly recommended Hiking Monkey Mountain in Sayulita tour! 
DISCOVER THE HIDDEN BEACH AT MARIETAS ISLANDS – HALF-DAY BOAT TRIPS SAYULITA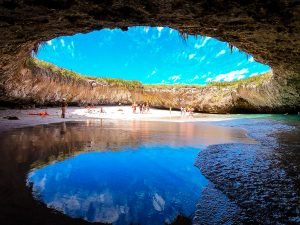 As a natural wonder and one of the most breath-taking sights in Mexico, if you're seeking unforgettable moments, you won't regret embarking on an Islas Marietas tour when visiting Sayulita and Punta Mita! 
Swim in clear blue waters, experience corals, colourful fish and marine life, relax on pristine beaches and snorkel in natural coves… Immersing yourself within the spectacular surroundings is all part of this half-day Marietas Islands adventure.
Marvel at the biodiversity of the surrounding ocean, unique for its variety of wildlife, including multicoloured fish, dolphins and humpback whales (December – March).
Read more about what's on offer in the tour and see the full price list here. 
Due to this being a Certified National Park, visitor numbers are limited, so make sure you enquire here, ahead of time to secure your spot! 
PADDLEBOARD TO SECLUDED BEACHES – STAND UP PADDLEBOARDING IN SAYULITA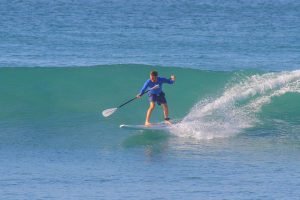 Salt in your hair, sunbeam on your skin and adventure in your soul…Whether it's a mighty belly flop into the water, paddling in amongst raw coastline, catching an epic point-break wave or simply, just going with the flow of ocean waves, stand up paddleboarding in Sayulita is a great activity on offer right here, right now, for you to 'let it all go' and enjoy an adventurous activity on the water! 
Whether you want to explore the beautiful bays, discover hidden beaches, experience colourful marine life from an alternative perspective or simply want to try out a new sport, SUP in Punta Mita or Sayulita will for sure satisfy those venture-seekers' cravings for magical moments…

For those wanting to escape the crowds in Sayulita and embark on an experience gliding across crystal clear waters with the chance of coming close to wild turtles, SUP in Punta Mita is highly recommended! Enquire and book our recommended tours ahead of time here! Or alternatively, drop in, rent a board and explore like the true wanderer you are! 
Mountain Bike through the Wildest Jungle – MOUNTAIN BIKE EXPERIENCES SAYULITA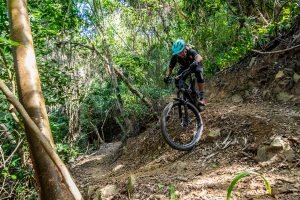 If you're an adrenaline junkie seeking your next big thrill, you'll kick yourself if you don't check out the mountain bike experiences in Sayulita! 
From steep uphill climbs to gripping technical descents, these sensational mountain bike tours in Sayulita ensure adventure awaits those who want to feel their adrenaline pumping!

Discover untouched, secluded beaches and make your way through the lush jungle ecosystem, from the adventurous beginner to advanced riders, this mountain bike trail system is designed out of a series of loops and side trails that can offer rides varying from mellow Singletrack to challenging and fast routes with berms, jumps, steep climbs and rock gardens that will without question, get your heart pounding.
Read more and enquire about tours here – If you haven't already, it's time to add one of these mountain bike experiences in Sayulita to your bucket list of life-affirming activities! 
After reading this blog of 5 unforgettable adventure activities you can do in Sayulita and Punta Mita right now, we have no doubt that running to the boarding gate will be your very next adventure, just before you embark on the wonderful ones on this list! 😉

Want to book ahead of time or have a question about an activity featured in this blog? Contact one of our knowledgeable team members here!
See you soon in our adventure playground!