3 days for 3 adventures in Punta Mita & Sayulita 2021- How to enjoy to the fullest:
from road biking in punta mita to surf lessons in la lancha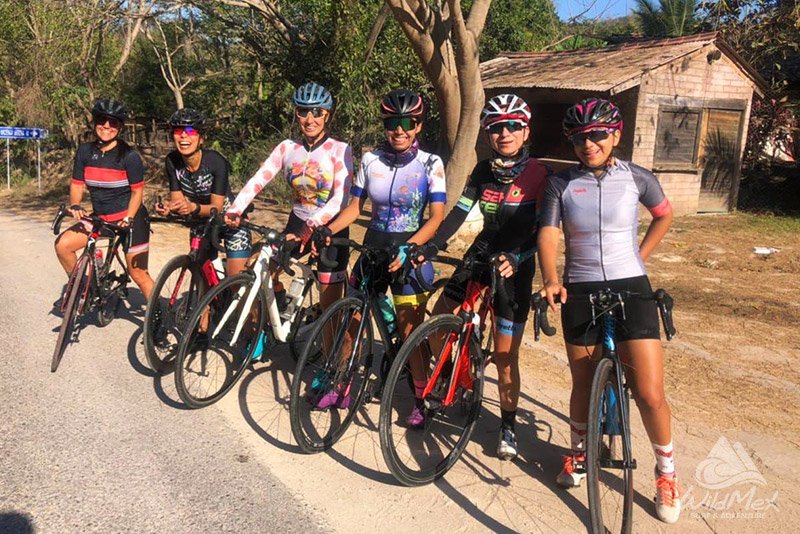 So you've got 3 days in Sayulita and Punta Mita and you're wondering how to enjoy it to the very fullest?

At this point you already know Sayulita is a town well-known for its quirky, hippy-culture, chilled beaches, diverse food scene and laid-way-back surfer vibe – heck, that's why you're here right?

But what more has it got to offer in terms of adventure and meaningful experience?

Well, hold on to your saddle, because us locals down at Wildmex are about to spill the beans on this colourful, "pueblo magico" and the surrounding more 'undiscovered' areas that shine just as brightly when it comes to true adventure!

From road biking in Punta Mita to surf lessons in La Lancha, if you've got 3 days for raw adventure and wanna have a hella' good time, here's what we recommend for you and your crew… 
DAY 1: WILD BEACH DAY & SURFING AT LA LANCHA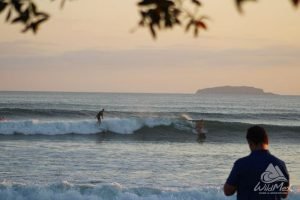 It's safe to say that it doesn't get much better than surfing La Lancha – a beginners, intermediates and longboarders utopia! A never-never land just 25 minutes from Sayulita, constructed of white sand, warm teal waters and consistent waves with several peaks that break 365 days of the year – oh boy! This unspoilt beach offers a uniquely raw adventure day out, with no bars or restaurants, sunbeds or locals selling tacos or margaritas. Whether you come looking for it or not, you'll for sure leave with an authentically wild and memorable experience that many people miss out on when visiting Sayulita.

As the most consistent break in the area and rarely crowded, whether it's your first time popping up or you're a more experienced rider, no doubt that you'll want to stay in these pristine waters until your arms are just about dropping off at the end of the day!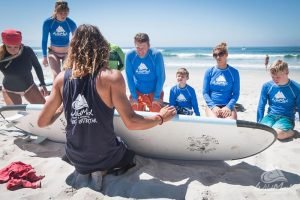 Bring a picnic, plenty-o' water, ofc your swimmers and grab a board from the nearest surfboard rental location right here. Alternatively drop in at the same location to enquire about surf lessons in La Lancha with certified, local surf coaches!
Be prepared to be surrounded by outstanding nature and wildlife, such as frequenting green turtles who like to pop up to say "hola!" every once in a while! 
The best time to surf Punta Mita's La Lancha beach?  This spot works best with offshore winds from the west. If you can stay until sunset, no matter where the winds are blowing, you'll be glad you stayed to close the day with rainbow-hued tones and the picturesque illuminated sky. 
DAY 2 – ROAD BIKING IN PUNTA MITA ON THE OLD LA CRUZ HIGHWAY
The Riviera Nayarit has nearly 200 miles of magnificent coastline, so why not take the scenic route? We're talkin' great views, balmy weather, wind in your hair, flora and fauna, cruising laid-way-back on your road bike on the old La Cruz highway! –  What better way to spend the 2nd day of your trip, cruising through amazingly beautiful landscapes – right?


Road biking in Punta Mita will be an unforgettable introduction to the Riviera Nayarit that you won't be forgetting anytime soon. This 7.2 kilometres or 5.5 miles stretch of user-friendly, scenic roads makes the perfect spot for adventure-seeking road bikers, providing an opportunity to cycle on some of the best, safest and most scenic roads on the whole of Mexico's west coast! 
It's possible to do a pleasant there-and-back ride on the old La Cruz road, which goes along the coastline with epic views and some fun rolling hills. You can also opt to do a full circle by going on the old La Cruz road and come back on the new La Cruz – Punta Mita road, which is a little less scenic but a good alternative to coming back the same way.

We recommend that you rent a road bike at this location in Punta Mita where you'll start your venture solo or alternatively enquire here about a road bike tour with a member of our Wildmex team – equipped with plenty-o' inside local knowledge that'll make all the difference to your adventure day out! 
Our guides offer support to all levels of riders when road biking in Punta Mita and surrounding areas, whilst our tours include plenty of relaxation and exploration time, beautiful countryside, epic coastline, wonderful wildlife, quaint towns, and amazing riding. 
DAY 3 -MARIETAS SNORKELING SAFARI DAY Out 
So after a pretty busy 2 days jam-packed full of action, it's time to take thangs' eaaaasy!

Day 3 couldn't be more perfect for embarking on the hidden gem of the area – The Islas Marietas National Park. This outstanding natural beauty offers windows of opportunity for remarkable wildlife viewing, including Whales in winter and Blue 
Footed Boobies year-round, not to mention chock-full waters boasting tropical marine life that'll make you want to dive in headfirst to experience first hand.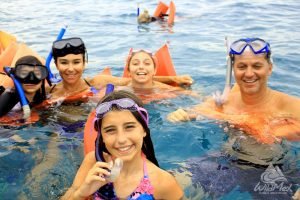 This half-day snorkelling adventure allows you to explore the magnificence of the Las Islas Marietas – on your own terms. Whether that means soaking up the sun from the boat and intaking some of the most spectacular views in the whole of Mexico or disembarking to secluded beaches and pristine waters to get up close and personal,  snorkelling besides colourful native wildlife species. 
Enquire here about our Marietas Island tours in Sayulita – the utmost perfect adventure to close your 3 day trip in Sayulita and Punta Mita in style. This memorable day out is a good option for all ages and fitness levels.
Best time to come? Anytime between December and March – during the humpback whale season!
So, whether you drop by for surfing in La Lancha, smooth-cruising road biking down La Cruz highway or seek to wildlife-watch in the Islas Marietas National Park, you'll be greeted by a high-vibe local crowd that thrive by living life full of adventure, this love-life energy seems to rub off on travellers too who more often than not, extend their stay with us.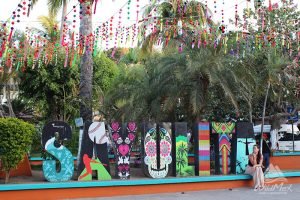 With so many things to do in the local area, there's no wonder this small "pueblo magico" is a magnet for travellers seeking authentic adventurous experiences.
And with that, we have no doubt that your 3-day trip just won't seem long enough!

Have a question or want to enquire about something mentioned in this blog? Reach us here, a member of our team will be more than happy to help!